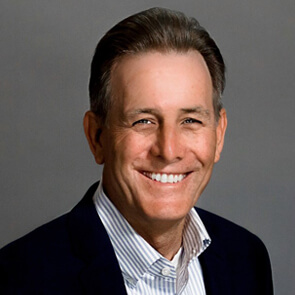 Jeff Shumway
Chief Information Officer
Insight
"The task is important, but you achieve it by focusing on the people. And the task will take care of itself."
Get to know Jeff.
Jeff Shumway has made a career of serving and protecting.
While pursuing his bachelor's degree in business administration, Jeff tested for the Phoenix Police Department at the suggestion of one of his professors and earned a spot in the next academy class.
On the police force, he held positions in patrol, vice, narcotics and, perhaps most importantly, computer services. "That's when I really developed a desire to work with technology and provide meaningful solutions." Jeff worked with civilian developers and programmers on the computer terminals that go inside police cars.
Family responsibilities took precedence over the police force, and Jeff left public service to protect IT systems at Belden Communications. There, he performed his first SAP system implementation. "And that's when I was hooked."
Based on that success, Insight recruited Jeff in 2005 to work on a large SAP enterprise resource planning implementation. He learned the intricacies of the business and progressed from systems business analyst to director to vice president and senior vice president of global information systems, responsible for day-to-day IT operations across each of the countries in which Insight operates.
Always hungry for greater knowledge, Jeff went back to Arizona State University and earned his Master of Information Systems Management degree. In 2019, he was promoted to chief information officer.
Today, Jeff spends his days ensuring the company's IT systems are secure, up, performing and stable. "These are not optional. They are fundamental to the success of our company."
Gain knowledge from our leadership.
Insight executives and industry thought leaders share their perspectives on IT and the industry in a variety of content available to view now.