A showcase of technology for the ultimate in mobility
Light in weight. Strong in design. Designed for those who demand the very best in mobile computing.
Portégé® X30T
Elegantly engineered for proven performance. When you do it, do it right with the X30T.
The amazing 2 -in-1 detachable Portégé X30T powered by 8th generation Intel® Core™ processors. Comfortable, flexible and adaptable, the Portégé X30T works the way you do – and it'll keep you secure too.
Portégé® X30
Business productivity unleashed.
Toshiba's Portégé X30 is the 33.8 cm (13.3") business companion built to move at only 1.05 kg. Powerful, robust and stylish with a non-reflective FHD screen and up to 18 hours battery – this laptop ticks every box for business users.
Portégé® X20W
Elegant Engineering.
Toshiba's Portégé X20W, elegantly engineered to power your working day in stylish blue and gold; ultra-thin at only 15.4 mm and weighing just 1.1 kg; strong and powerful 12.5" business 2-in-1, with a 7th generation Intel® Core™ processor in a magnesium chassis.
Portégé® A30
Elegant Engineering.
Experience full mobility for professionals.
Discover the 33.8 cm (13.3") Portégé A30 the ultra-mobile, ultra-secure PC that makes you more productive on the move.
Portégé® Z30
Elegant Engineering.
High performance goes ultra-mobile.
With an ultra-thin, premium design that travels light and is professional through and through, the high-performance 33.8 cm (13.3") Toshiba Portégé Z30 was made to keep business moving.
Tecra Built for business
Designed to help you work more efficiently, our Tecra laptops offer everything a business professional could want.
Tecra A30
Thin, durable and built to perform.

dynabook's Tecra A30 delivers unrivalled productivity and reliability on the move. Powerful, durable and secure, with an ultra-thin design and superfast boot up, this laptop is ready for anything.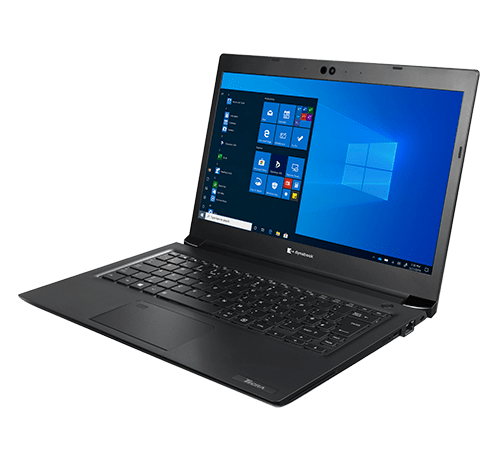 Tecra A40
Designed for optimum portability

The dynabook Tecra A40 is an exceptionally portable, connected and secure 14" business laptop, specifically designed for the modern mobile worker.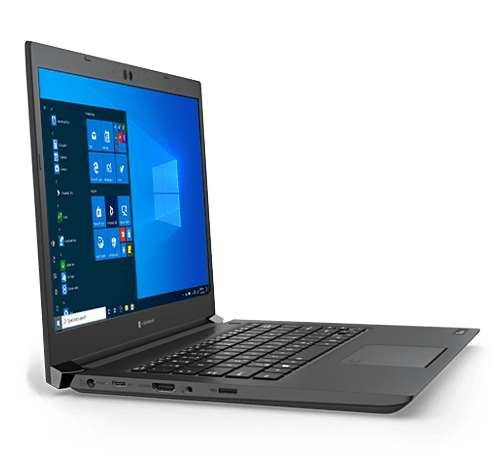 Catalog
A customized list of approved software and bundles enables self-serve purchasing, freeing internal resources.
Requisition
We'll administer new order requests on your behalf to ensure a smooth and accurate process.
Fulfillment
Our team will handle software delivery — from purchase to registration and implementation — to reduce cycle times, increase visibility and improve user satisfaction.
Contracts
Get accurate visibility into your software entitlements to improve procurement decisions, eliminate waste and decrease liabilities.
Portfolio rationalization
Simplify your software portfolio and reduce financial and operational costs by standardizing software versions, eliminating unnecessary applications and more.
Demand management
We'll continually validate the business need of existing and new licenses and renewals to avoid unnecessary costs.
Licensing desk service
Our specialists will provide on-demand advice and guidance for your licensing, administration and purchasing questions.
Satellite Pro All round productivity
Choose from a wide of reliable devices, with screen sizes from 13.3" to 15.6". Designed to cope with every business situation, each Satellite Pro model provides power, reliability and easy-to-use controls.
More than just business as standard
Designed to help you work more efficiently, our Tecra laptops offer everything a business professional could want.
All round productivity
The dynabook Satellite Pro L50-G is a well-rounded 15.6" laptop designed to bring the latest technology to an affordable price point. Combining ease of use with great performance thanks to its 10th generation Intel© Core™ Processor and up to 16 GB of DDR4 RAM, the dynabook Satellite Pro L50-G can comfortably handle general usage and multi-tasking without slowing down, for up to 11 hours* on a single battery charge.