Meet Insight's
Leadership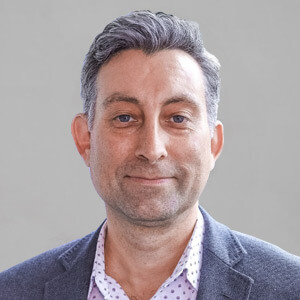 Adrian Gregory
President
Insight EMEA
Adrian Gregory assumed the role of Insight EMEA (Europe, Middle East and Africa) president January 2023. He has more than 25 years of experience in the IT industry.
Prior to Insight, Gregory was CEO Northern Europe and APAC (Asia-Pacific) of Atos, a global digital transformation services and consulting company headquartered in France. He gained critical experience through diverse roles during his 15-year tenure.
From 2015 to 2020, Gregory was CEO for Atos UK&I (United Kingdom and Ireland). In this position, he led the business through the acquisition and integration of Syntel, guiding the organisation through the COVID-19 pandemic and returning it to double-digit growth. During this time, Gregory was also global CEO of the financial services business, working with customers and teams across North America, Europe and Asia. In 2021, he was appointed interim group CEO of Atos to manage the transition period to Atos' new group CEO.
Gregory was previously a member of the Chair's Committee of the Confederation of British Industry, the leading business group in the United Kingdom. He also held positions at Hewlett Packard and Fujitsu. He has a degree in engineering and business from the University of Bath.
Today, Gregory is responsible for growing Insight's business across the EMEA region. He is a passionate self-starter committed to delivering excellence, proven through results.
About Insight
Insight Enterprises, Inc. is a Fortune 500 solutions integrator with more than 11,500 teammates worldwide helping organisations accelerate their digital journey to modernise their business and maximise the value of technology. We enable secure, end-to-end transformation and meet the needs of our clients through a comprehensive portfolio of solutions, far-reaching partnerships and 33+ years of broad IT expertise. Rated as a Forbes World's Best Employer and certified as a Great Place to Work, we amplify our solutions and services with global scale, local expertise and a world-class e-commerce experience, realising the digital ambitions of our clients at every opportunity. Discover more at insight.com. NSIT-M
Gain knowledge from our leadership.
Insight executives and industry thought leaders share their perspectives on IT and the industry in a variety of content available to view now.