Meet Insight's
Leadership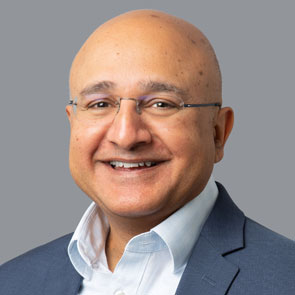 Jet Golia
Senior Vice President Legal and Commercial
Insight EMEA
Jet Golia assumed his role as EMEA legal and commercial senior vice president in 2017 after joining Insight as a director in 2002. He is a UK-qualified, practicing attorney and received his law degree from the University of Nottingham. Prior to Insight, Golia served as the head of legal at Rubus Limited, an e-commerce systems integrator.
Golia started his career as a corporate finance attorney specialising in media and marketing for initial public offerings and mergers and acquisitions. He's been in the IT industry for 25 years, having started at Fujitsu Services as the European head of legal and commercial in the outsourcing and services division. Today, Golia heads a multidisciplinary team focused on profit improvement, risk management and new business development. Golia also leads the change management program supporting Insight's evolution into an industry-recognised solutions integrator.
About Insight
Insight Enterprises, Inc. is a Fortune 500 solutions integrator with more than 11,500 teammates worldwide helping organisations accelerate their digital journey to modernise their business and maximise the value of technology. We enable secure, end-to-end transformation and meet the needs of our clients through a comprehensive portfolio of solutions, far-reaching partnerships and 33+ years of broad IT expertise. Rated as a Forbes World's Best Employer and certified as a Great Place to Work, we amplify our solutions and services with global scale, local expertise and a world-class e-commerce experience, realising the digital ambitions of our clients at every opportunity. Discover more at insight.com. NSIT-M
Gain knowledge from our leadership.
Insight executives and industry thought leaders share their perspectives on IT and the industry in a variety of content available to view now.