Meet Insight's
Leadership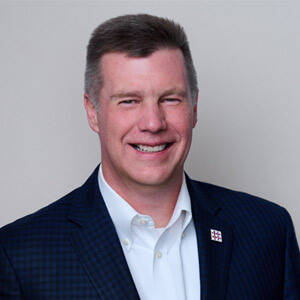 Stephen Moss
Senior Vice President Managed Services
Insight North America
Stephen Moss assumed his role as senior vice president of managed services in Jan. 2022. He joined Insight in 2019 as vice president of services when Insight acquired PCM.
Moss joined PCM when it acquired NSPI — a technology services company — where he was part owner, president and chief operating officer. He played a critical role managing transformation across his professional career. Moss oversaw NSPI's transition from a value-added reseller to a services organisation. At PCM, he helped unify five acquired businesses — one of them being NSPI — to grow PCM's services into a key industry player.
Moss earned a degree in industrial engineering technology from Southern Polytechnic University. Before joining NSPI, he was a network engineer and tech operations manager for Windsor Group. Prior to that role, Moss was a technical sales representative for an IBM business partner, having started as a co-op student upon entering college.
Today, Moss leads Insight's managed services portfolio that simplifies client IT management and support through Insight Intelligent Technology Solutions™. He's a servant leader who believes in the power of teamwork, so that each solution is designed to ensure the client achieves their desired business outcomes.
Moss is also the executive sponsor of InsightABLE — a teammate resource group that fosters a community of awareness and support for Insight's disability community.
About Insight
Insight Enterprises, Inc. is a Fortune 500 solutions integrator with more than 11,500 teammates worldwide helping organisations accelerate their digital journey to modernise their business and maximise the value of technology. We enable secure, end-to-end transformation and meet the needs of our clients through a comprehensive portfolio of solutions, far-reaching partnerships and 33+ years of broad IT expertise. Rated as a Forbes World's Best Employer and certified as a Great Place to Work, we amplify our solutions and services with global scale, local expertise and a world-class e-commerce experience, realising the digital ambitions of our clients at every opportunity. Discover more at insight.com. NSIT-M
Gain knowledge from our leadership.
Insight executives and industry thought leaders share their perspectives on IT and the industry in a variety of content available to view now.