UCaaS Game Changers: a special report
For many businesses, 2020 was a crash-course in the speedy deployment of UCaaS. Since then, however, some have honed their skills to fine art. We profile those currently pushing the boundaries of UCaaS technology, to provide an enticing glimpse of the future.
Unified Communications Game Changers in 2021
Please complete the form below to gain access to the report.
A global Leader in Gartner UCaaS Magic Quadrant - 10 years running.
Employees need to have the right communications technology to do their best work. The 8x8 eXperience Communications Platform brings together business telephony, video meetings and team messaging on your desktop PC, smartphone, or web browser. Employees can communicate and collaborate with co-workers, customers, and suppliers securely and with complete confidence, building meaningful business relationships and inspiring customer trust.
8x8 continually push the envelope on innovation, providing their customers with the best cloud communication solutions. It's no wonder 8x8 is the only 10-time Gartner UCaaS Magic Quadrant leader. Read Gartner's full verdict on why 8x8 stands out from the crowd.
HD business voice calling
Put your trust in 8x8's cutting-edge cloud-hosted phone system, with award-winning clarity and unmatched reliability (both in the office and on-the-go), powerful analytics and unlimited local or international calling plans that connect your business to your customers – all seamlessly on the 8x8 Work app.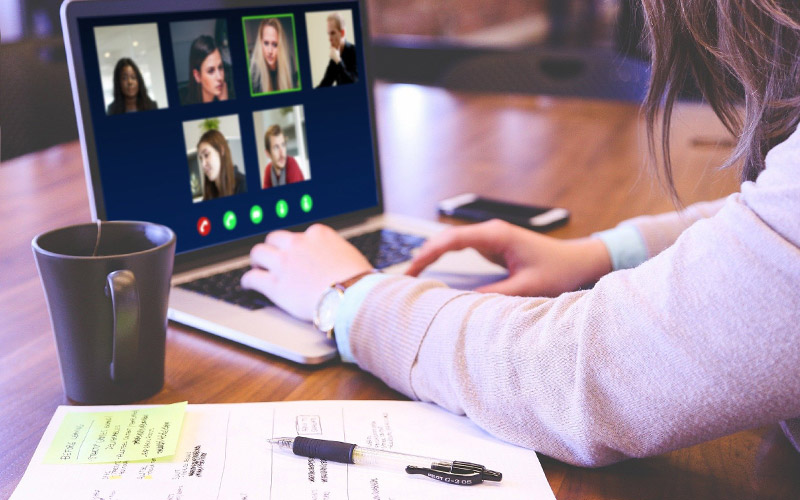 Video meetings
With 8x8 Work, it takes just one click to move from call to chat to video conferencing while maintaining content and context along the way. It's secure, easy to use, and gives your people the freedom to host and manage meetings securely, from anywhere in the world. Participants can join video meetings with one click using an Internet browser without needing to download plugins or special software.
Team Chat
Team chat is part of the 8x8 Work app and is available anytime, from any device. It allows teams and individuals to connect and chat in real time, regardless of location, with a unified experience for mobile and desk users. Features include presence, instant file sharing and the ability to create private or public chat rooms. 8x8 Work also provides real-time interoperability with over twenty third-party chat applications, enabling all messaging apps to work as one within and across companies.
Introducing 8x8 Work - UCaaS