Acer Display Solutions
Acer has a monitor for every need. Acer offers a complete and diverse line of monitor products—from essential and basic, to professional, performance, entertainment, creating and gaming.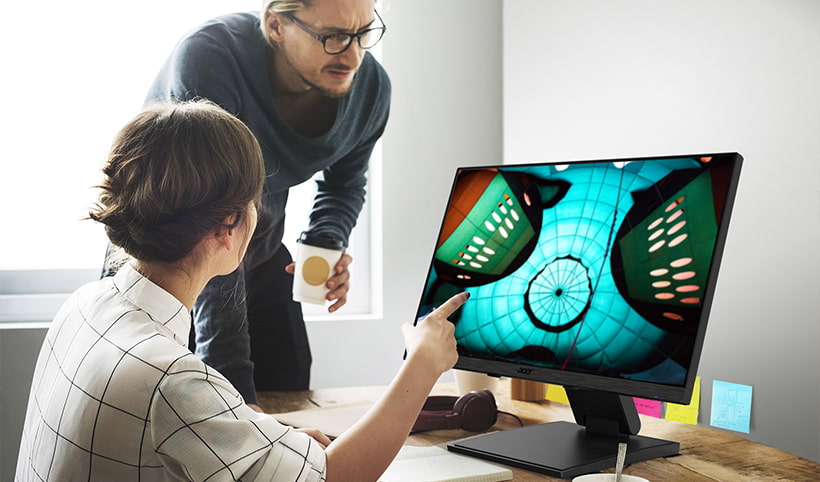 Find a display for your dusiness needs with Acer.
Everyday Series monitors give you the beauty you appreciate and the value you need. They showcase captivating widescreen visuals as well as eco-conscious features, making them perfect for enjoying marvellous multimedia at home or in your office, studio or study.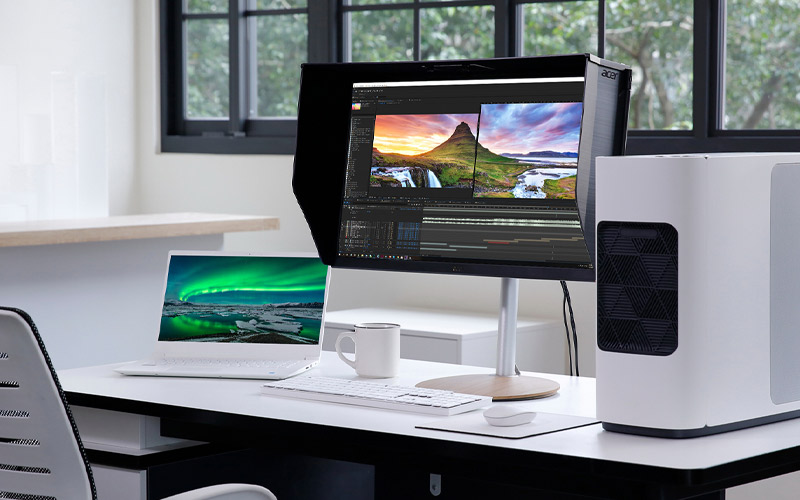 ConceptD CP3

Designed for Creators
With its timeless design, a ConceptD CP3 monitor adorns any workplace, adding a touch of class with the natural appearance of the stand base. This monitor comes with plenty of ports, a built-in light sensor1, and a light shielding hood1, meaning it's equipped for professional design work.
1. Specifications may vary depending on model and/or region. All models subject to availability.
Acer B8 Series - LED Monitor - Full HD (1080p) - 23.8"
The Acer B248Y is an ergonomic monitor that has been designed around cushioning various pain points that come up in a day's work.
Acer CBA242YA - LED Monitor - Full HD (1080p) - 23.8"
Seeing more of what matters most with a near bezel-less display, the new CBA2 Series enhances your professional needs with its robust stand and wide range of colour-enhancing technologies. CBA2 series also feature the Acer Display Widget utility software & navigation OSD key design, letting you easily modify monitor settings with flexibility.