Love the power.
Love the price.

A superpowerful chip. A leap in battery life. A fast 5G connection.1 A superstar camera. All in a pocket-friendly 4.7-inch design made to last.
Explore how Insight's team of Apple specialists can help you on your journey with Apple devices and services.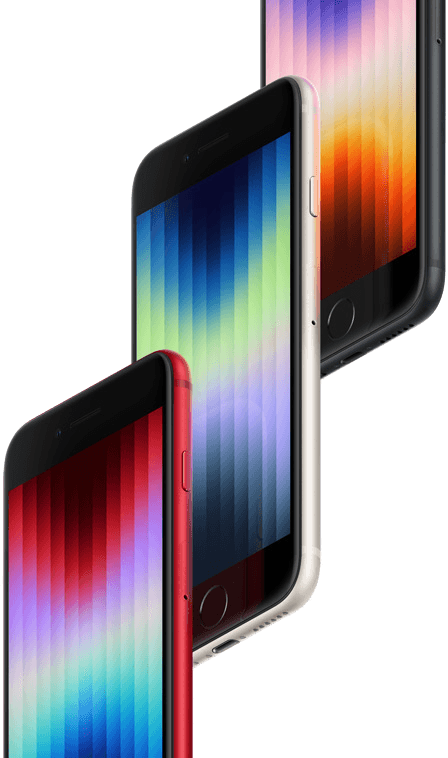 A15 Bionic and Battery
Big-time performance.
Big-time battery life.

The superpowerful A15 Bionic chip loads apps in a flash. And it works together with an enhanced battery and iOS to boost battery life.
A battery that delivers up to 15 hours video playback. 2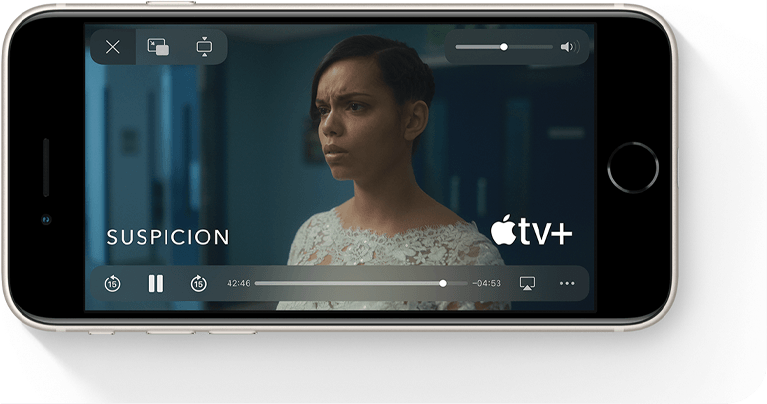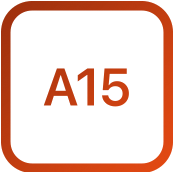 A chip that brings more speed to nearly everything you do.
Mobile Data
5G, now on SE.
From FaceTime calls in HD to multiplayer gaming, 5G makes everything feel fast and seamless when you're on the go.
Faster downloads.
Faster streaming.
Faster gaming.
Less lag.
More fun.
Durability
Made for mishaps.

Better drop performance. 3 Protection against nicks and scratches. Resistance to coffee, tea and juice spills — even dust. 4
Cool with stumbles.
Thanks to a durable design and supertough glass, front and back.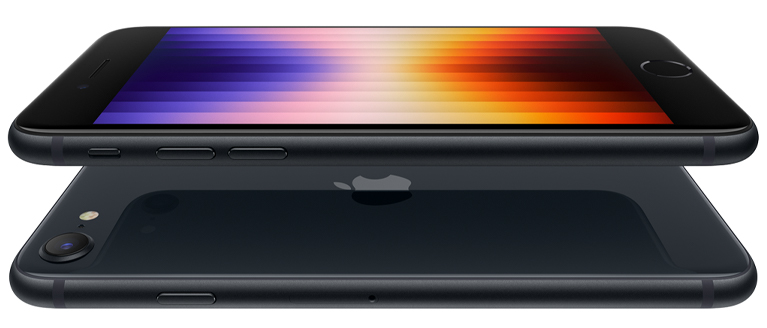 Cool with spills.
Thanks to incredible water resistance.