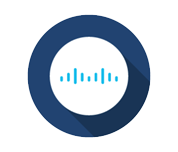 Simple
Intuitive web and mobile network management tools allow for set-up in minutes and simplified, ongoing operations, freeing up valuable time and resources for growth and profitability.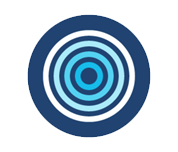 Flexible
Customizable switching, routing, and wireless solution catering to every stage of your business. Extensive portfolio addresses your technical and budget requirements.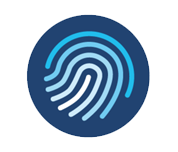 Secure
Built-in security, including Cisco Umbrella, mitigates costly breaches while protecting privacy.
Meet the Cisco Business Family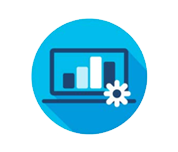 FindIT Network Manager
Manage all of your Cisco Business switches, routers and access points from one location.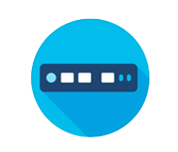 Switches
High-performance switches with a powerful feature set, purpose-built for small businesses.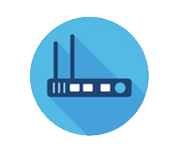 Routers
Business-class routers with VPN and firewall support ensure network security and privacy.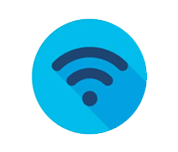 Wireless Access Points
Powerful 802.11ac access points deliver simple, secure Wi-Fi connectivity to your employees and customers.
Switches
Switches are the building block for a small business network.
Cisco switches easily integrate with your existing data, voice, video and wireless products.
Routers
Reliable high-speed VPN routers provide secured connectivity for your small business networking needs.
Build a better Business
with Meraki
No matter what your goals are, providing employees with the tools to excel means better business. Ensure that critical resources are reliably online and limit access to or block others. With Meraki Go, it's simple to scale, manage, and put the focus back on your business.
Key Features
Remote management and support via an intuitive mobile app
Quick, guided installation with no technical knowledge needed
Separate business and guest networks on the same device
Engage guests with a custom branded landing page in seconds
Adjust traffic limits and block websites per user or network
Prioritise critical business applications for increased efficiency
Make informed decisions around staffing, inventory, marketing, etc. by leveraging insights into guest foot traffic, dwell time, and loyalty
Powerful router and firewall ensure business security
Remotely view and enable/disable switch ports
Meraki Featured Products
The Meraki Go indoor cloud-based WiFi solution is specially designed with small business owners in mind, allowing you to increase business productivity and customer engagement, with minimal time, resources, and expertise.
Accelerating your technology adoption journey.
We take a consultative approach to accelerating your IT adoption journey. With a deep understanding of business, technology and workloads, we prescribe end-to-end solutions — from strategy and consulting to implementation, procurement and managed services.