Is your data strategy taking you to the top of the league?
At this event you will hear from Philip Carnelley, the European lead for Data & Analytics at IDC, and technology leaders from Insight and HPE, as they share their approach to formulating a successful data strategy. In addition to providing guests with a personally guided tour of the Tottenham Hotspur stadium, Sanjeev Katwa, Tottenham Hotspur's CTO and Head of Technology, will articulate how the club has optimised data and technology to transform sport into a customer experience.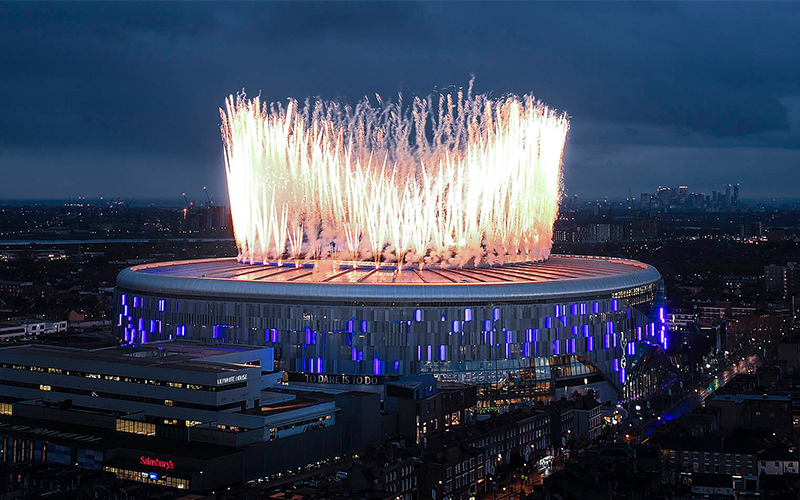 Philip Carnelley, AVP,
European Software Group
IDC

Philip is AVP for Software and Analytics in IDC's European IT Research Group, with over 30 years' experience of working in the IT industry as an analyst, consultant, and applications developer in a variety of industries around Europe. He leads IDC's European research on analytics and big data software, with a particular focus on their implications for digital business transformation.
Sanjeev Katwa, Tottenham Hotspur CTO and Head of Technology

Sanjeev will join our panellists and personally guide you through the venue speaking to the specific HPE solutions in place and how each has impacted business outcomes for the Club, whilst optimising overall efficiency.
James Hall, HPE Chief Technologist Storage - Distinguished Technologists

James engages directly and indirectly with new and existing clients and partners at all levels from project directors through to CIO's. His vast experience permits him to challenge IT departments project deliverables and to ensure that they are aligning IT service delivery capability to what the business requires or expects.
Lee Wilkinson, EMEA Technology Lead – Cloud, Datacentre and Intelligent Edge, Insight
Lee works as part of the Insight Technology Solutions Group (TSG) to lead the EMEA go to market strategy in client solution offerings for Hybrid and Multi-Cloud Transformation. As a consultant and enterprise architect by trade he provides C Level consultancy and strategic advice to key Insight clients
Event details and agenda
Date and time: Wednesday 21st September 2022, 10:00- 14:00
Location: Tottenham Hotspur Stadium, London, N17 0BX
Welcome and introductions
Analyst overview of key market trends and key considerations- presented by Philip Carnelley

Why a good data strategy is essential for your digital future
Can a data strategy be shown to lead to better business results?
Overcoming the aspiration gap.
The two key factors essential to building a data culture.

Q&A panel discussion to include the economics of data management
An immersive tour of the Tottenham Hotspur Stadium- led by Sanjeev Katwa
Lunch and networking
Please note: This event will be recorded and broadcast live on LinkedIn. Insight reserves the right to post the recording or any reproductions thereof on social media channels.
Registration form
Please complete the form below to secure your spot on the event.