Workstations with maximum performance
HP® Z workstations, available from Insight, push the boundaries of innovation, performance and reliability.
HP ZBook Firefly 15 G8 Mobile Workstation
HP's lightest 15" ZBook provides true mobility for people who push the typical business PC past its breaking point. In the office or in the field, with pro-level performance and a full-size numeric keypad, you have everything to review work and manage projects from anywhere.
Built to work
Because Z by HP systems are built for demanding professional applications, you'll experience fast setup and easy servicing. Powerful processing will boost your productivity, and fan cooling and an NVIDIA Quadro® graphics card complete the package.
Every component of every HP Z workstation is rigorously tested and certified. That means you can depend on lasting functionality. And, security features such as the System Intrusion Sensor, HP Sure Start and HP Sure View® keep your data safe.
Z by HP desktop solutions
Propel your workday with HP Z deskside solutions. They deliver the optimal combination of price, performance and size. And Intel® Xeon® technology provides the capacity to tackle even the most massive projects.
With a wide range of options — from budget-friendly EliteDesk® models to the powerhouse Z8 — you're sure to find the right configuration for your needs. No matter your choice, every Z desktop is designed for scalability, so you can easily keep up with business growth.
Z by HP mobile solutions
Get robust performance on the go. HP ZBook® mobile workstations offer a lightweight, compact design powered by Intel Xeon processors for maximum capacity, anywhere you choose to work.
HP ZBook x2
The HP ZBook x2 delivers the performance of a desktop and the versatility of a detachable notebook. This flexible workstation is engineered to run Adobe® applications, making it a perfect choice for creative work.
HP ZBook Studio x360
Combine desktop-quality graphics, tablet portability and laptop productivity in the HP ZBook Studio x360. The HP DreamColor® 4K touch screen provides vibrant colour and brightness on an anti-glare matte display.
HP ZBook Studio
The HP ZBook Studio pairs heavy-duty speed with lightweight design. Robust memory, processing and graphics equip you to tackle demanding workloads — including editing and rendering projects — from anywhere.
HP ZBook 15
Streamline your mobile workflows with the HP ZBook 15. Its wide range of configurations and simple memory and storage upgrades help you maximise your productivity today and in the future.
HP ZBook 17
The next-generation HP ZBook 17 offers accelerated performance in a thinner, lighter package. With battle-tested hardware and expandable features, this mobile workstation will stay with you for the long haul.
Power and security in every size
HP Z desktops provide performance and manageability in hardware that's optimized for your workspace. Choose from a vast array of models, including:
Small form factor
The possibilities are endless with these customisable workstations. And, they're designed to support heavy workloads.
Shop small form factors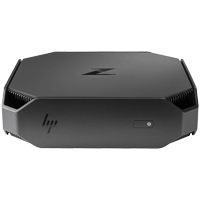 Mini
Gain maximum productivity in a miniature package. Versatile deployment and configuration keep pace with business change.
Shop mini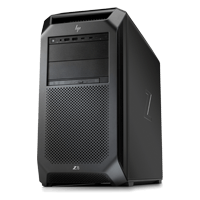 Tower
HP's expandable towers are built for expansion. Their streamlined designs house server-grade power and stunning graphics.
Shop towers