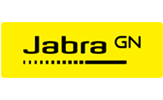 Jabra Evolve2 65
Engineered to keep you agile. Work anywhere with superior wireless audio performance.
Great call.
Outstanding outcomes require outstanding call performance, and seamless, professional audio makes all the difference. We took the incredible call performance of our world‐leading Evolve Series and we made it even better, building in three strategically placed powerful professional microphones and adding our advanced digital chipset and latest signal processing technology. The result is outstanding call quality, every time.
It's not just a great call. It's the new standard of great calls.
UC‐certified means UC‐satisfied.
Satisfaction guaranteed isn't something you hear very often these days, but we're bringing it back; Evolve2 65 works with all leading Unified Communications (UC) platforms, for truly seamless collaboration.
If your UC platform of choice is Microsoft Teams, the Teams‐certified variant is perfectly adapted and optimised to give you the best experience with the platform.
Soundproof your ears.
Whether you're working in the office or on the go, background noise can really disrupt your flow. Put on your Evolve2 65 and feel the noise around you instantly fade, as the isolating foam oval ear cushions and pioneering new angled earcup design work to effectively block out your surroundings, giving you passive noise‐cancellation like you've never experienced.
You could say it's like a portable quiet room for your head.