Enhance your visibility.
Whether you're searching for a monitor, digital signage or a commercial TV, LG has the solution to fit your business needs.
Ergonomics for your workspace
Revolutionize your setup with ergonomics from LG. Whatever the requirement Ergo is built to suit your monitor needs.
Monitors optimised for your workplace
Your organisation is unique. Your display and hardware should be too. Every LG monitor is designed to meet specific productivity needs. The 29WP500-B UltraWide monitor, for example, gives an expanded view supporting multitasking and increasing your productivity.
Captivate potential customers.
LG digital signage cuts through the noise in today's busy business world to amplify your message. With a portfolio that includes backlit displays, media players and touch screens, you're sure to find a solution that draws attention.
Plus, you're no longer limited to the dimensions of a single screen. Commercial displays, such as the 55VH7B-H LED display, simplify the creation and maintenance of video walls through slim bezels, intuitive controls and image gap reduction.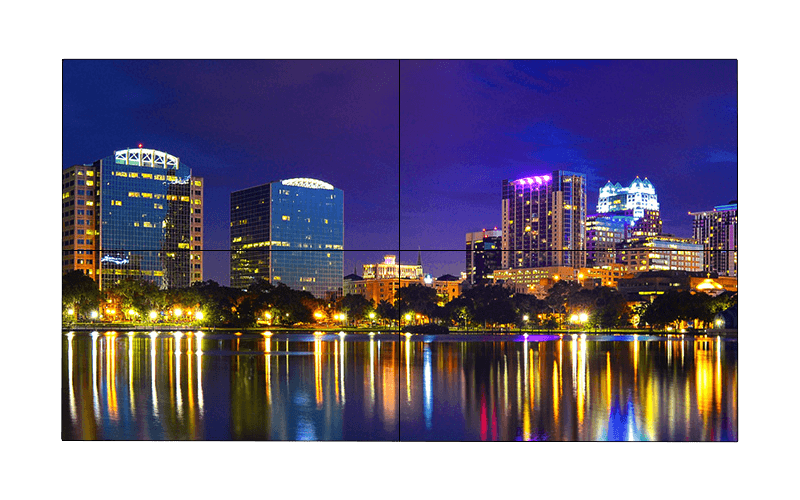 Crystal clear images with LG 4K
The LG 4K monitor range caters to all needs, from graphic designers to gamers. They have an excellent resolution & high refresh rate to enhance the user experience, whatever the industry. Check out the range of 4K monitors below and upgrade your setup today.
Make your guests feel at home.
A welcoming environment is key to building lasting customer relationships. LG commercial TVs keep users entertained and connected. Models such as the 55UT640S0UA LED TV streamline playback, control and troubleshooting — so you can deliver a fully customised viewing experience.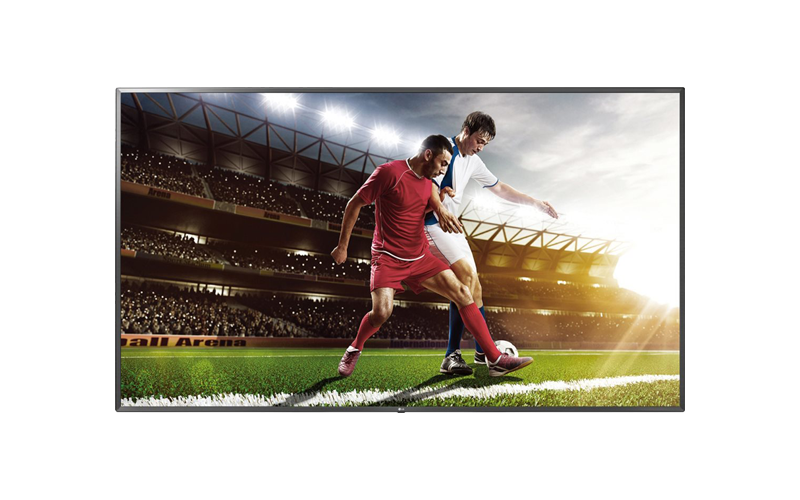 Designed for Business Innovation
Bring a stunning visual quality even on up to 762cm big screen with 8.3 million pixels utilising 4K UHD Laser technology.
Discover the LG ProBeam Laser 4K
High Definition Clarity to Large Audience
Maximise Power of Presentation
Fits to Any Business
Flexible and Easy Installation
More Simply and Detailedly
Perfectly Compact Size
35'' UltraWide™ QHD HDR VA Curved Monitor
More Space for Multi-Tasking.
The UltraWide™ QHD screen (3440x1440 resolution, 21:9 aspect ratio) is great for work. This allows for monitoring of large amounts of footage for video editing, and numerous audio plugins and effects can be displayed at once.
LG 27'' UHD 4K Monitor with VESA Display HDR™ 400

Details Mastered.

Enjoy flawless visuals and the true vibrancy of color with LG UHD 4K HDR Monitor. Content creators working on HDR content will appreciate its capability to reproduce brightness and contrast for previews and editing.

Clean and Bright HDR.

The monitor supports VESA DisplayHDR™ 400 with wide-range brightness and contrast, enabling dramatic visual immersion in the latest HDR games, movies and images.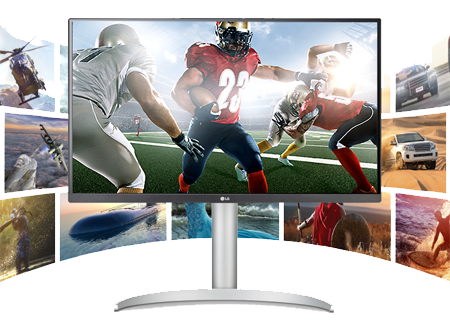 Find Your IT Solution with LG Cloud Devices
The LG CL600N supports up to 3 displays: two 4K displays and one QHD display. With the most flexibility for multi-monitor set-up options. Also featuring advanced Quad-core Processor (Intel® Celeron J4105) and a powerful system memory option (4GB DDR4) enabling maximum productivity and efficency.