On-demand webinar - Collaboration for constables:
Investigating digital solutions for community policing
Want to learn more about Microsoft Surface and its impact on police work? Join our experts to learn how Surface can transform policing with Microsoft Surface technology. Insight's Aimee Archer works closely with the police to find software and hardware for daily use, and Brett Johnson is a Senior Surface Specialist Lead at Microsoft. Find out how Surface solutions can revolutionise policing in the community and within the force.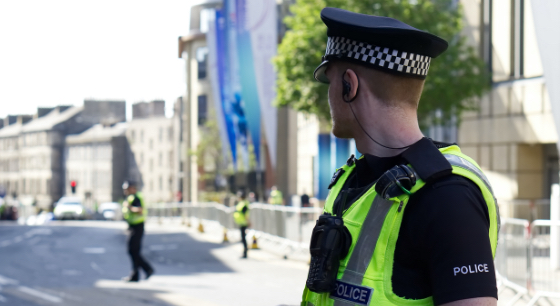 Protecting the community with Surface
Surface devices are lightweight, secure, interoperable, ensure collaboration, and easy to manage whether you're in the office or on the beat.
Devices that bring agility
Microsoft Surface offers devices that provide a modern work solution supporting remote and digital experiences for all teams – work from anywhere securely and efficiently with access to information and essential data when you need it.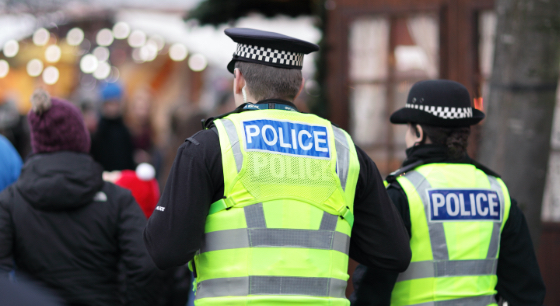 Empower your staff with devices that deliver
With superior end-point security, increase the workflow of the whole force with devices that connect officers wherever they are in the field. Surface enhances collaboration between departments, ensuring greater accessibility for all staff to communicate with each other effectively as issues arise.
Enhance outcomes for all
Producing security and sustainability, Surface devices centralise your information. Everything you need is at the touch of a button,reducing travel and cost of other materials. All your equipment in one space with generational compatible software and accessories.

Surface devices enable seamless integration between other Microsoft products including police software and programs.

Surface devices enable seamless integration between other Microsoft products including police software and programs.

Secure technology ensures that data is kept safe. Surface devices come equipped with a chip from the cloud, biometric authentication and M365 security capabilities. Never worry about security breaches again.

Manage departments with skill and ease as Microsoft Surface devices offer effortless deployment. Using Intune and Autopilot, you can have consistent management of all devices.

Collaborate swiftly with a variety of departments through high-performance chip sets and multi-touch screens

Get feedback securely through Digital Inking offering whiteboard tools and crystal-clear AV
Surface Laptop
The lightest of all Surface laptops and featuring all day battery life and high performance with its 10th Generation Intel Core™ i5 processor. Weighing only 1,110 grams and at 15.69 millimetres, it's the perfect remote working solution.
Surface Go 2
Perfectly portable, the Surface Go 2 has a 10.5' touchscreen with better resolution, and long battery life. This option is perfect for remote working and interacting with the public.
Surface Pro 7+
Versatile and ultra-lightweight, the Surface Pro 7+ has an all-day battery and HD cameras – perfect for officers serving in the community
Surface Duo
The Surface Duo is the perfect addition to any person serving in the community. With two screens featuring Microsoft 365, access to Google Play store, as well as typical phone functions, the Surface Duo devises new methods of policing.