 Easy and reliable network solutions
Insight and NETGEAR deliver secure connections, minus the expense and complexity of big IT.
A network you can trust
Your network is critical to business operations and employee productivity. NETGEAR® products provide business reliability at a reasonable cost. And every product is easy to install and maintain.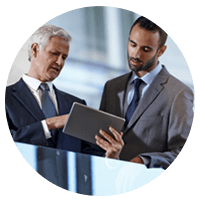 Enterprise grade
Access enterprise-level solutions, packaged specifically for small to medium businesses.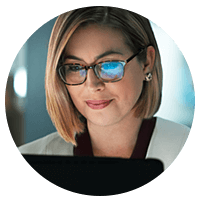 Extensive selection
Choose from a range of network switches and routers, from 10Gbps to multigig and more.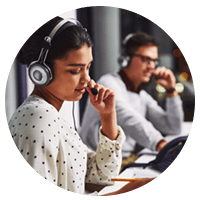 World-class support
Launch your networking solutions backed by the full support of a global operations team.
More than just Wifi 6 with Netgear Insight Managed Access Points:
NETGEAR Business has a portfolio of WiFi 6 access points (APs) that are designed for small and medium size businesses, offering superior performance, reliability, and security, at SMB friendly price points. More than just WiFi 6, NETGEAR Business offers a cloud-based management tool for IT managers and managed service providers to easily manage the network locally and remotely. NETGEAR Insight makes it easy to achieve the optimal balance of simplicity and functionality for small and medium size businesses, and work from anywhere professionals.
Industry-leading Switching
NETGEAR switches are the #1 choice for small businesses around the world. Over the last 25+ years, we have sold more switches than there are small businesses globally. Our customers tell us they love the reliability, build quality, affordability and ease of setup. They often install the switch and never look at it again – it just works.