High-performance monitors
Find your monitor that's right for you. Discover the variety of Philips monitors including curved, touch and gaming models.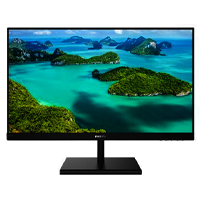 With Philips 24-inch office monitors, creativity is limited only by your imagination, not by your computer screen.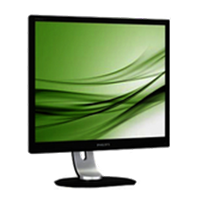 Sustainable productivity with energy efficient ergonomic LED displays. The Philips 19" 5:4 LED displays using 25% recycled materials and PVC, BFR free housing are ideal for eco-friendly productivity.
The perfect monitors to use at home
Philips monitors home use range provides users with a rich and varied choice of displays inspired by today's vibrant and diverse lifestyles. From amateur photographers to expert e-shoppers, from moviebuffs to gaming fans, from families seeking to share some quality time together to freelancers seeking tomarry work with pleasure, Philips monitors have the perfect solution.
Mimicking the curve of the eye
One of the benefits of desktop monitors is the personal experience they provide. Philips monitors Curved displays take this experience one step further, gently wrapping around you and embracing your field of vision with a curve that mimics the natural shape of the eye. The result is a subtle immersive effect that places you front and center, minimising distractions and maximising enjoyment while providing extra ergonomic viewing comfort.
Solutions to empower your work place
Philips monitors meet the needs of today's dynamic, polyvalent professionals with a wide array of innovative solutions designed to maximise productivity, deliver true-to-life visuals, enhance well-being, and safeguard the environment.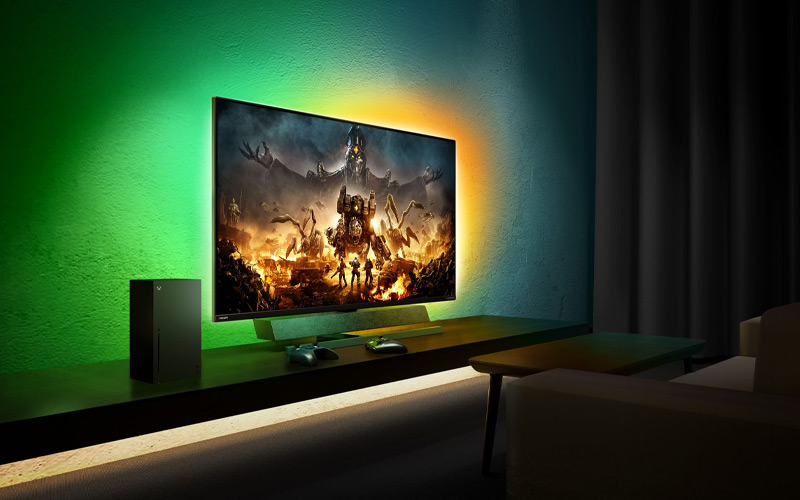 Welcome to next-gen console gaming
Momentum is the next evolutionary step for console gaming displays including world's first Designed for Xbox console gaming monitor.
The Momentum line-up invites users to experience gaming like never before. These monitors provide console gamers with the latest display innovations, offering an exciting, high-performance alternative to plugging your console into your TV.
The best view in the house
Enjoy amazing performance and elegant design with the C-Line Home monitor range from Philips. The sleek lines and stunning design make these monitors a stylish addition to any room. Clever innovations give rich colour, crisp contrast and superior clarity to all your content. Innovative features like the Ambiglow enhance your experience in front of the screen. Our ultra-slim Blade displays make you stand out from the crowd. The perfected to an art Moda monitors embody a new level of cool sophistication. We help you rediscover how enjoyable computing can be from the comfort of your own home.
Simplify your connections
Simple USB-C connection and crystal-clear IPS images. The Philips B line monitor with USB-C connector allows simple notebook docking via one cable for fast data and video to a crystal-clear QHD IPS display, and even notebook charging.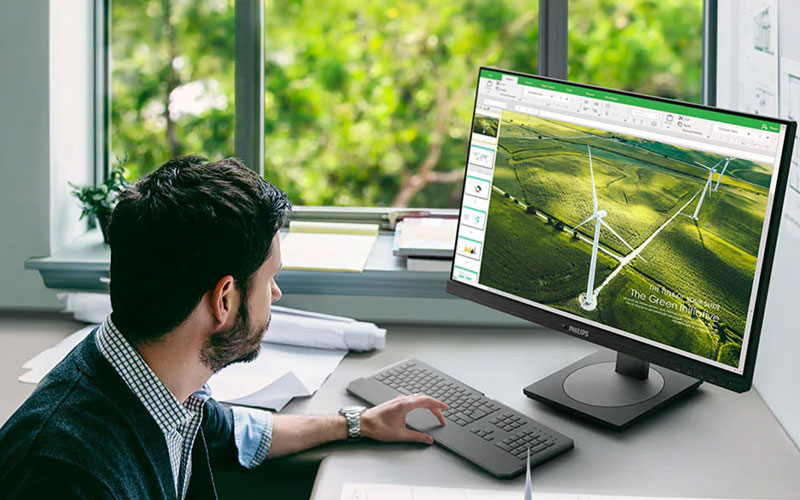 Greener Tomorrow with Philips
Philips monitors feature innovative, ecologically-friendly technologies for a greener tomorrow. Energy efficiency, fully recyclable packaging, compliance with strict international environmental standards, and freedom from harmful substances such as mercury and PVC/BFR are some of the features to help building a brighter future for all.