 Desktop Monitors
ViewSonic helps the world to see the difference between the ordinary and the inspiring.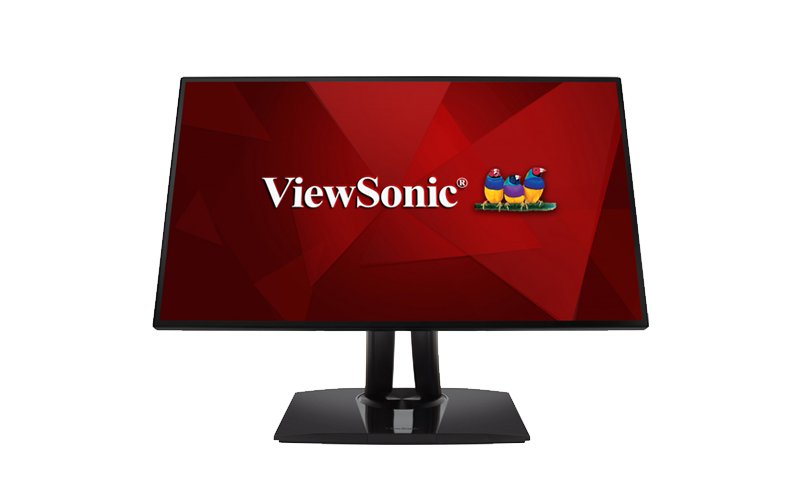 ViewSonic VP2468a LED monitor Full HD (1080p) - 24"
Industry-standard colour with 100% sRGB
Pantone Validated Certification
Streamline workflow solution (Docking station design with USB Type-C and Ethernet)
Enhanced productivity with dual monitor setup
World 1st TUV tested colour blindness mode
Industry Leadership
With a long history of industry "Firsts," ViewSonic is a proven leader in desktop display solutions. As an innovator and visionary, ViewSonic delivers cutting-edge technologies that meet the demands of users ranging from executives to content creators, home office users to professional gamers, and beyond.
Performance never
looked so good
From professional use and office ergonomics, to entertainment, gaming, and creative content, we deliver the most complete line of monitors for any desktop. And with sleek designs and top-tier panels, ViewSonic monitors look as good as they perform.
See the difference with ViewSonic monitors
When it comes to your work, the beauty is in the details. ViewSonic meticulously engineers their monitors to deliver exceptional colour, clarity and detail. Discover the full range of ViewSonic Monitors and find the perfect model for you.
Value - VA
Working with the industry's most advanced technology providers, ViewSonic continues to develop cutting-edge solutions that meet market demands and deliver on our brand promise. ViewSonic empowers a wide range of users in educational, medical and government institutions, as well as those from luxury hotels, casino chains, cruise ships and other market segments.
Corporate - VG
Choose them wisely and your monitors can help do all this and more. Designed to satisfy user needs from the most basic to the executive office, our lineup of business-minded monitors help stretch IT budgets, reduce TCO and extend the life of your display investment with the best in features and technology to meet your needs today and tomorrow.
Professional - VP
Beauty is in the details, that's why we meticulously engineer our professional monitors to deliver exceptional colour, clarity and detail; all the better to show off the best in your creations. Consider them your ultimate digital canvas, the perfect place to bring your graphics, photography, video, engineering design or other creative passion to life.
Entertainment - VX
Experience the best in form and function for entertainment and gaming. Whether you're a serious gamer, sports fan or film enthusiast, ViewSonic's multimedia entertainment and gaming monitors immerse you in the action with stunning colour and crystal clear, blur free images.
Touch Display - TD
Make the most from the power of touch with the smooth, accurate response and crisp, sharp images of ViewSonic's versatile touchscreen monitors. From classrooms, healthcare and hospitality to manufacturing, image editing and retail POS, not to mention office or home. Interactive touch displays empower users with easy, direct interaction with their content.
Gaming - XG
Designed for players with a diverse taste in games, ViewSonic's monitors feature a multitude of convenient, professionally-configured graphical presets for the world's favourite game genres. Easily accessible from a newly redesigned on-screen display, gamers have the flexibility to go with ViewSonic's recommended settings or to manually adjust every parameter to their personal preference.