Disaster Recovery Services
Flexible and resilient on-demand cloud disaster recovery
As digital transformation accelerates for organisations, digital assets and data are central to business success.
Agility, resilience and availability enable business continuity and drive a superior experience for your customers. Safeguarding your customer information and operations necessitate an innovative and on-demand disaster recovery strategy that protects against cyberattacks and minimises downtime.
Cloud-based disaster recovery is the cornerstone of a sound data protection strategy that adds resilience and protects against disruptions.
As workloads and data centres continue to increasingly rely on the public cloud for disaster recovery, your business must be prepared with a cloud disaster recovery solution that keeps your services and application available to your customer 24/7.
The average total cost of a ransomware breach is $4.62M
_ IBM Cost of Data Breach Report 2021
Ransomware causes an average of 23 days of downtime
_ Coveware, Q1 2021
Why DRaaS?
Disaster Recovery as-a-Service (DRaaS) is an on-demand, fast, flexible and resilient cloud-based disaster recovery solution designed with ransomware protection in mind.

Automate DR management and operations with 100% SaaS agentless solution

Lower TCO by up to 60% compared to traditional DR

Recover quickly with flexible recovery times and low RPOs
Available as a self-service (if available) and managed service
Flexible and Powerful Disaster Recovery
Remove DR complexities and extend coverage to more apps while meeting business SLAs.
A sophisticated DR workflow engine allows you to create customized and flexible recovery plans for hundreds to thousands of workloads.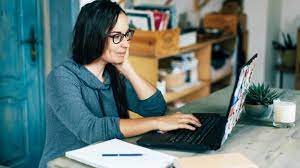 Fast Recovery Experience
Fast recovery times with Instant VM Power-on (live mount), no required data rehydration, zero VM format conversions as workloads move in and out of the cloud, and a Pilot Light option for a small footprint of failover infrastructure for even faster recovery.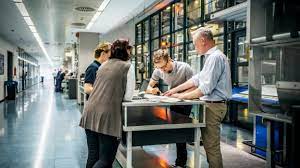 Lower TCO with Cloud Economics
Optimise operations by fine-tuning DR processes, leveraging consistent experiences across all VMware environments and streamlined cloud DR solutions.

Put an end to waste and avoid overspend on backup and recovery.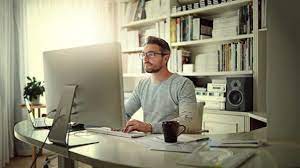 Audit-Ready DR
DRaaS provides automated reporting of testing, failover and failback operations.

DRaaS offers built-in, automated audit reports that help gain insights into your DR operations to be audit-ready.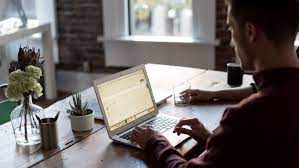 Trusted and Secure
Backups are encrypted and stored in native vSphere VM format. Data is stored in the cloud using intrinsically secure and immutable storage with hundreds of independent snapshots.

The solution conducts automatic health checks of the disaster recovery plan every 30 minutes for extra assurance.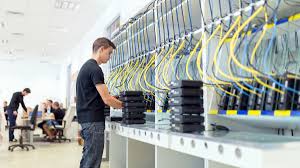 E-procurement
Discover, request, approve and purchase software from a customized catalog across multiple languages and currencies.
Entitlement & subscription
See complex purchase histories in a clear and actionable manner to assess your current software use rights.
Renewals
Drive efficient renewals planning and execution with robust dashboards and automated notifications and workflows.
Reporting & analytics
Review your IT spend, assets and historical data through a variety of in-depth reports.
Account support
Our team is available to support your onboarding process, providing ongoing assistance for any purchase-related inquiry.
When was the last time you ran an end-to-end DR validation?
Non-Disruptive DR Testing with DRaaS
Disaster recovery is worthless when organisations don't perform regular validation to ensure the readiness of the critical backup data. Reduce risk with fast, non-disruptive and clean simulated DR testing and rehearsals that enable regularly scheduled testing required for proper DR readiness without impacting your operations.



Test recovery coverage and capabilities in minutes without impacting DR activity



Periodic data integrity checks to confirm readiness and usability of data



Stay compliant and audit-ready with reporting and DR health checks every 30 minutes
On-Demand Cloud Disaster Recovery for the Modern Business
As businesses continue to transform and become more digital, they also increase their dependency on technology—putting them at risk.
The solution - VMware DRaaS provides a critical balance between cost and recovery priorities, allowing you to extend coverage to more apps. Replace underpowered, high-maintenance DR targets with infinite cloud scale and recover your VMs with a few clicks!
Read more in this informative eBook
Cloud Solution Providers, Insight can provide you with your own customisable version of the eBook to send to your own customers.

Ready to take the next step?
Please reach out for details on our complete portfolio of professional, managed and support services.