Simplify enterprise mobility
VMware AirWatch® helps you manage and secure all of your devices — regardless of type, platform or ownership — from a centralised console.
Ensure mobile productivity
AirWatch is a comprehensive enterprise mobility platform that delivers simplified access to enterprise apps, secures corporate data and enables mobile productivity.
AirWatch: Empowering End Users
AirWatch simplifies mobility for organisations, while empowering end users. With VMware AirWatch Enterprise Mobility ManagementTM, organisations can easily deploy, configure, secure, manage and support smartphones, tablets, laptops and other devices across multiple mobile platforms and operating systems. The AirWatch platform includes industry-leading mobile device, email, app, content and browser management solutions.
Imagine a worry-free path to the cloud.
Insight's direct relationships with premium partners, combined with our global capabilities, help us deliver a complete cloud solution for your organisation.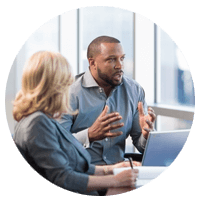 Vetted solutions
We extensively evaluate every technology provider and product, and only offer vetted, best-in-class cloud solutions.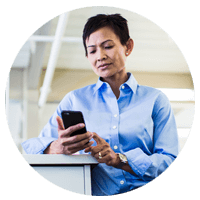 Deep cloud expertise
Don't navigate the cloud alone. We have the expertise to help you find, evaluate and select the right cloud solutions.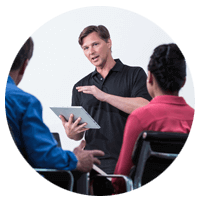 Extensive experience
With in-depth knowledge of the cloud, Insight's teams have extensive experience migrating and managing cloud seats.
Securely access mobile content anytime.
AirWatch Content Locker® protects your sensitive information in a corporate container. Let workers use a central application to securely access the latest sales materials or financial reports from their mobile devices. 
Ensure your data is secured.
Security and compliance for AirWatch adopts a multilevel approach to mobile security, encrypting sensitive data and securing access starting with the user and expanding across the network. Discover the security capabilities of AirWatch — an extensive, layered program for complete security compliance.
Is AirWatch right for you?
Discover how security and compliance from Insight and AirWatch can protect your data.