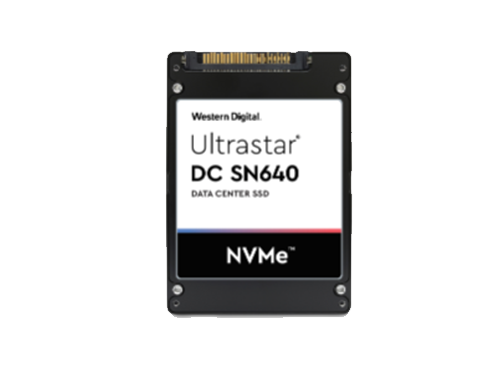 ULTRASTAR DC SN640
Performing at the speed of business.
Optimised for low latency and power efficiency, the Ultrastar® DC SN640 provides 5X the read performance, 2X the write performance and better TCO than SATA SSDs. The Ultrastar DC SN640 is general purpose-built to deliver the power and performance of NVMe™ to cloud, OEM and channel data centres.
ULTRASTAR DC SN630
The Ultrastar DC SN630 NVMe SSD is built on Western Digital's in-house controller and firmware technology and utilises our own 64-layer BiCS3 3D NAND, which allows Western Digital to tightly control all design aspects and consistently deliver low latency and high performance.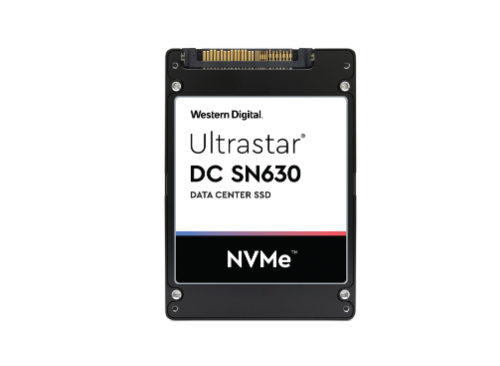 ULTRASTAR DC SN200
Western Digital extends its technology leadership with the introduction of the Ultrastar® DC SN200 solid-state drives (SSDs). Ultrastar DC SN200 NVMe™ SSDs deliver a new level of performance and capacity for Enterprise, Cloud and Hyperscale environments. Enabling faster intelligence in the expanding digital data demands of business applications, Ultrastar DC SN200 SSDs are a reliable resource for fast access to critical data.
ULTRASTAR DC HC550
Raising the Capacity Bar with New Technologies Ultrastar DC HC550 integrates a suite of technologies on a 9-disk platform to create a new class of HDDs. 18TB capacity is achieved by combining technologies that improve areal density working together with technologies that improve performance and reduce power consumption.