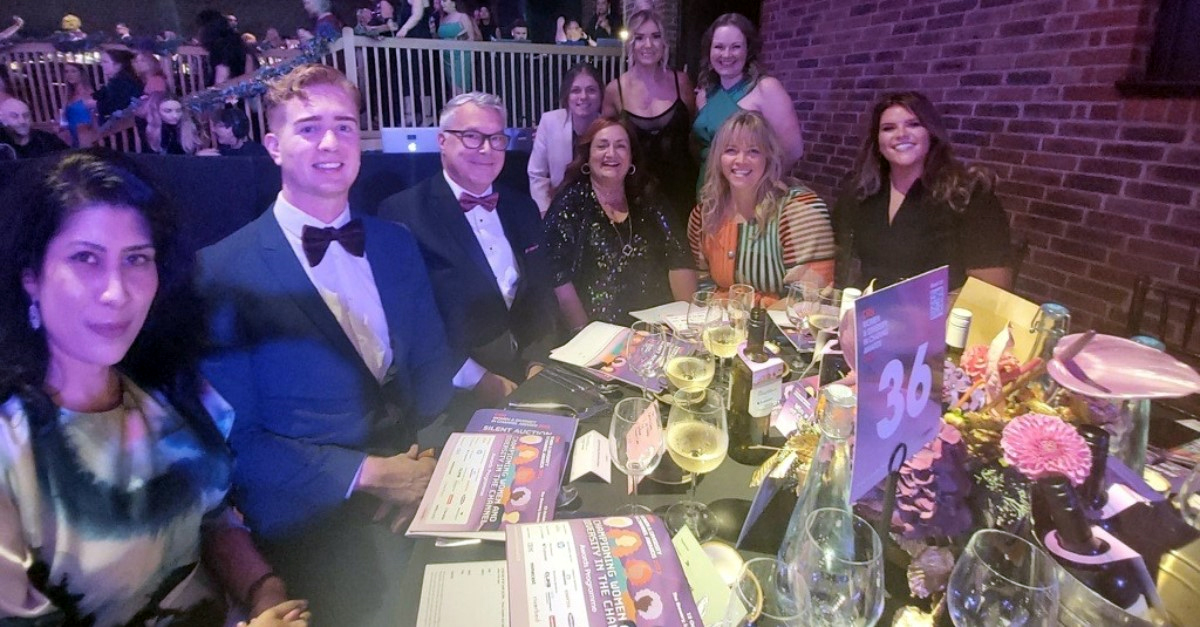 Award-winning evening for Insight at CRN Women & Diversity in Channel Awards 2023
Insight celebrates award win and ten nominations .


London, England, October 13, 2023 — Insight Enterprises (NASDAQ:NSIT), a Fortune 500 Solutions Integrator driving client success through digital transformation, has received a coveted CRN Women & Diversity in Channel award during last night's ceremony. Insight celebrated EMEA VP Partnerships, Gillian Holloway receiving the Executive Mentor of the Year award, as well as a total of ten individual finalist nominations for Insight teammates throughout the evening.
"Winning Executive Mentor of the Year at this year's CRN Women and Diversity in Channel awards is a great honour," said Gillian Holloway, EMEA VP Partnerships at Insight. "It is a privilege to work alongside such fantastic teammates, in a workplace culture that embraces diversity and supports each individual. This award is not just for me, but a recognition of all the people I work with that continuously want to professionally develop and add new skills to the Insight team, making Insight a truly great place to work."
Championing women as well as wider diversity within the industry, the CRN Women and Diversity in Channel awards took place for the sixth time this year. The accolades are awarded to individuals that champion diversity within their business.
Insight's prioritisation of diversity and inclusion has resulted in the company recently being named as a Forbes Best Workplace 2023, as well as earning a UK Best Workplace in Tech status by Great Place to Work® and a UK Best Workplace for Women recognition for a fourth consecutive year.
"Diversity and inclusion are central to our company DNA, which can be seen in the numerous accolades we have achieved across the UK, but also globally year after year," said Darren Hedley, UK Managing Director at Insight. "Throughout the UK's tech and channel industry, we all have a responsibility to champion diversity and promote it across our business, to advance this sector and ensure a bright future. Seeing Gillian Holloway winning Executive Mentor of the Year, as well as ten nominations of Insight teammates for CRN Women and Diversity in Channel Awards is an amazing result, proving that our teammates are central to our award-winning and diversity-championing company culture."
To find out more about Insight's culture and diversity initiatives, visit uk.insight.com.
---
About Insight

Insight Enterprises, Inc. is a Fortune 500 Solutions Integrator with 13,000 teammates worldwide helping organisations accelerate their digital journey to modernise their business and maximise the value of technology. We enable secure, end-to-end transformation and meet the needs of our clients through a comprehensive portfolio of solutions, far-reaching partnerships and 35 years of broad IT expertise. Rated as a Forbes World's Top Female-Friendly Company and a Great Place to Work, we amplify our solutions and services with global scale, local expertise and a world-class e-commerce experience, realising the digital ambitions of our clients at every opportunity. Discover more at uk.insight.com. NSIT-M
Contacts

Melissa John
Insight Direct UK
Tel. 0734 271 6154
Email: melissa.john@insight.com
Michelle Ali
Insight Direct UK
Tel. 0782 799 0472
Email:  michelle.ali@insight.com