The Microsoft Surface Pledge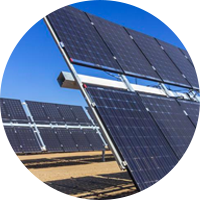 Carbon negative ambition
To be carbon negative by 2030 and, by 2050, to remove from the environment all the carbon the company has emitted either directly or by electrical consumption since it was founded in 1975.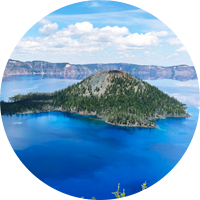 Tech for biodiversity
To preserve and protect the species, biodiversity and ecosystems that are vital to the planet's health.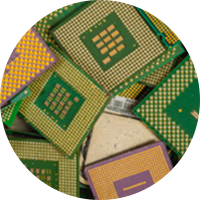 Zero waste ambition
Achieve zero waste for Microsoft's direct operations, products and packaging by 2030.
Integrity built-in.
"The integrity we build into our products is the reason we share them with the world. We believe in these products 100%. If we don't believe in them, then why should the world believe in them?"

Panos Panay, Chief Product Officer
Surface Product design
100%* recyclable packaging and Surface devices by 2030.
20%* post-consumer recycled content in new
Surface Dock 2.
10%* Pilot project to develop new material containing 10% ocean plastic.
Responsible sourcing
99.5% of audited factories in China have access to the Workers' Voice Hotline for grievance reporting.
100% new suppliers are qualified and reviewed prior to onboarding.
5.4k factory workers were reimbursed $275k in recruitment fees and insufficient payments.
Surface Product use
37 % of units fulfilled by carbon neutral fulfillment centers by 2021.
Windows 10 powering 1 billion active devices monthly.
Climate and Environment
91%* Surface Laptop 3 assessed to be 91% recyclable.
2030 Microsoft carbon negative.
2x Surface Pro 7 and packaging contain more than 2x the average global circular resources.
Surface Eco Profiles
Our Eco profiles provide information about the materials, energy efficiency, packaging, environmental impact, and recycling of our products.
*Trees will be planted to offset the carbon footprint of each Connected Surface (LTE) device sold in August, September, October, November 2021. Carbon footprint is calculated by the number of units sold from August, September, October, November and the CO2 emissions of each device sold, calculated according to the Eco Profile of each device. CO2 offset by each tree is calculated via our tree-planting partner, Tree-Nation (www.tree-nation.com). For more details on all the Microsoft Statistics on this page please refer to the Microsoft Devices Sustainability Report FY20.