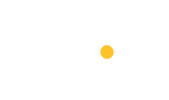 Connect effortlessly with StarTech.com
From the latest technology to legacy products, Insight and StarTech.com can help you find the parts you need.
Empower your technology solutions.
With more than 3,000 connectivity products, you're sure to find what you need.
USB-C and Thunderbolt Docking Stations
Your unique workstation requirements demand versatility. Startech.com's broad universal docking station selection with USB-C makes it easy to turn any laptop into an ideal workstation solution.
Unleash the full potential of your laptop.
StarTech.com offers a wide range of multiport USB-C display adaptors. Connect effortlessly to multiple monitors for increased productivity, or plug and play to any projector to ensure seamless application.
Thunderbolt connectivity solutions
Enable speed and unprecedented display technology with an advanced Thunderbolt docking station. These solutions offer the ultimate workstation convenience and compatibility — with reliable quality.
Display mounts and ergonomics
Deskwork doesn't have to be a pain in the neck. With all the hours spent in front of a screen, having a workspace that's comfortable and flexible is an easy way to boost productivity. StarTech.com monitor and tablet mounts give you a cost-effective way to tailor your workspace to your ergonomic needs.
Find the right part.
Now you can identify what you need and discover the right part for your organisation — and deploy with confidence and assurance. Use the StarTech.com ConXit Connection Wizard to find the connector parts you require.