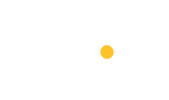 Struggling to find what you need?
Find the right connectivity part you need with StarTech.com's ConXit Tool.
StarTech's new ConXit tool does all the hard work for you ensuring that you source the right product quickly. This mobile web tool helps you quickly identify, find and get the adapter, cable or other connectivity part needed to connect their technology solutions in two easy steps.
Key features:
Large selection of connectivity parts available, supporting cutting-edge and legacy technology
Filter results by a range of attributes
Connector graphics for visual confirmation