Why Brother in Education?
Brother can't stop pupils being a handful, but what they can do is ensure your printing and technology solutions are much easier to control, with exceptional visibility of costs and usage.
With transparent and simple agreements, Brother can remove the hassle usually associated with IT in schools and overcome challenges such as avoiding downtime, keeping data secure and reducing paper and toner expenditure.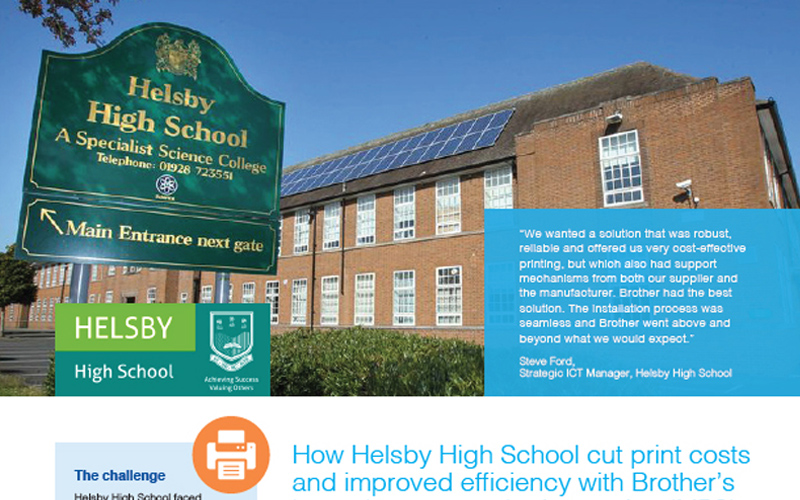 Brother is the choice brand for education:
With over 50 years experience in the print industry they have established strong partnerships with educational insitutions
They work with institutions of all sizes from small colleges to huge secondary schools
Whilst working with Loreto College they have successfully converted 250 printers to a Managed Print Service
They form long-term relationships with customers, and have been working with Helsby High School for nearly five years
Brother Understands the Challenges You're Facing

Keeping Records Secure
Brother's solutions protect confidential information and ensure files stay private.

Compatibility is Key
Connected, versatile printers are a must due to the variety of different devices being used to get work done.

Time & Resources are Short
You need budget-conscious, effective and dependable printing that won't slow you down, Brother provides this.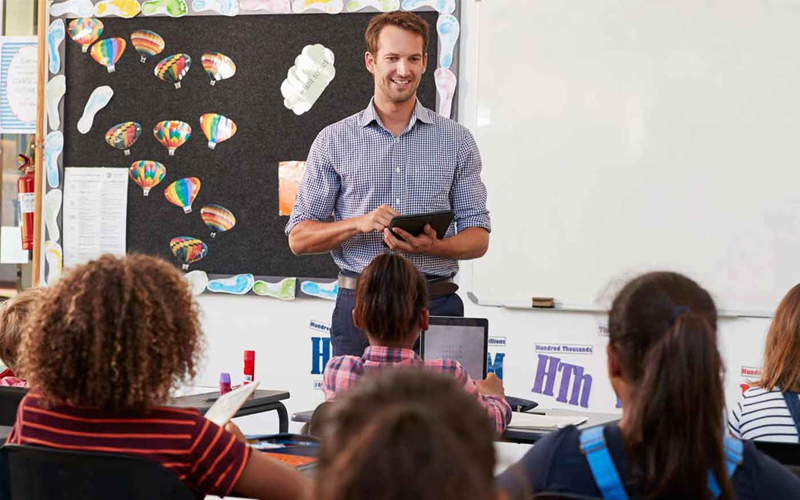 Work smarter with Brother's direct scan solution
Store school records as easily accessible digital files
Link your scanner direct to your student SIMS folder
Adopt an automatic naming, uploading and filing system
Increase security as everything is backed up on a secure server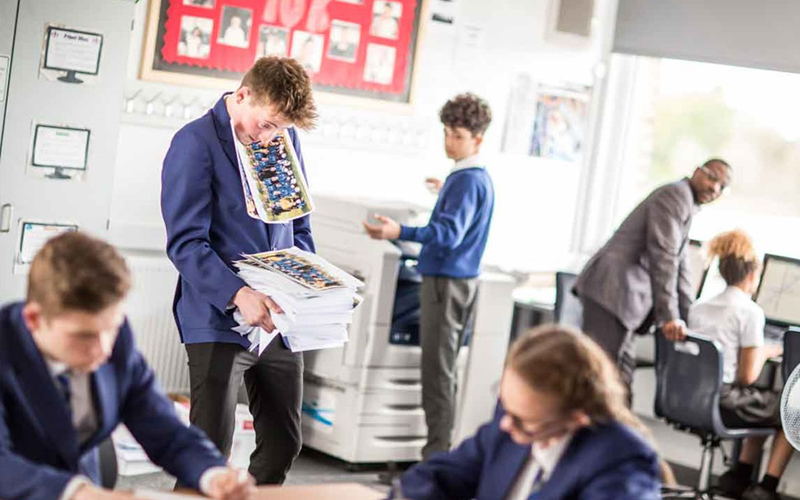 Security solutions, giving you control when you need it most
Offer a wide choice of security features that help you to protect your pupils and staff's confidential information simply and effectively
Huge choice of security at your fingertips: ID print, secure scan to cloud, PIN-protected printing, encrypted SNMP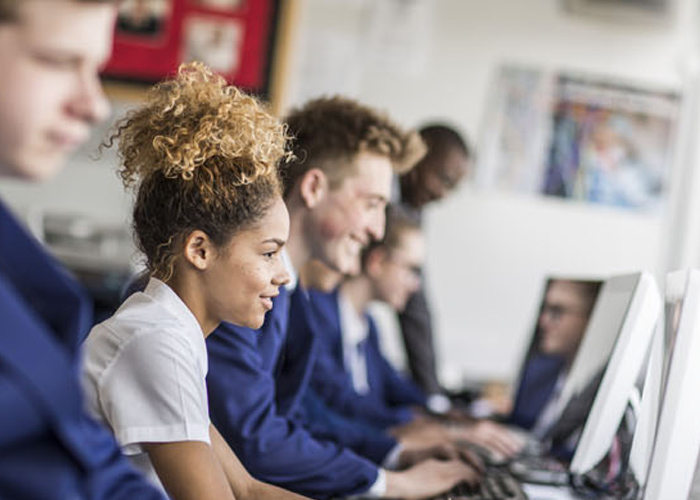 Efficiency and cost control with
Managed Print Services
Allows you to cut costs significantly, removing the need for capital outlay by letting you lease hardware, rather than buying it outright
Pay for what you print on a pay-per-page contract
Get great reporting capability via an easy-to-use web portal