Mist built the first AI-driven platform to give modern businesses an intelligent solution for the digital era.
Automate your operations.

Traditional WLAN solutions, which are more than a decade old and based on antiquated, monolithic architectures, lack the scale, reliability, performance, and agility they need to address today's challenging and diverse enterprise needs.
Get a Free MIST Access Point!

Attend a live demo! Once you've seen Mist in action, * qualified end-user attendees will get a Mist AP with a complimentary 90 day subscription to the Mist Cloud to put to the test.
Unique Capabilities
IT departments today are looking for a single, cohesive approach for managing wired and wireless networks. What's needed is a solution that can simplify and automate operations and end-to-end troubleshooting, ultimately evolving into the Self-Driving Network™.
The Mist platform addresses both of these challenges. Designed from the ground up to meet the stringent networking needs of the modern cloud and smart-device era, Mist delivers unique capabilities for the wired and wireless LAN.
Wired and wireless assurance 
Set, monitor, and enforce Service Level Expectations (SLE) for key wired and wireless performance metrics such as throughput, capacity, roaming, and uptime. Provide predictive recommendations to avoid or fix problems in a rapid manner.

Marvis, an integrated AI engine.
We built an AI engine right into the Mist platform for unique client-level insight, rapid wired and wireless troubleshooting, trending analysis, anomaly detection and proactive problem remediation. These capabilities simplify IT operations without requiring expensive overlay sensors, data collector hardware, or extra software.

Modern microservices cloud.
Mist Cloud is built on a modern microservices architecture that brings the agility of SaaS to networks. On-demand network upgrades and patches take minutes instead of months, with new features rolled out almost weekly with low risk.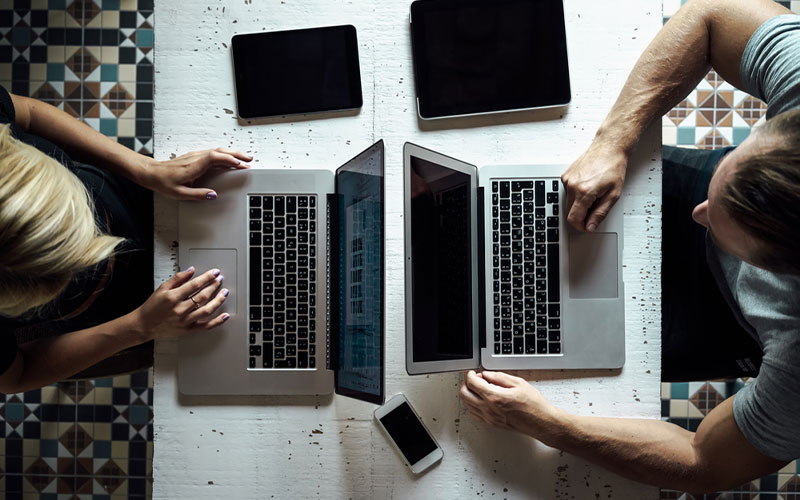 Scale and Agility
With a modern microservices cloud architecture, Mist delivers unprecedented scale and agility, and offers groundbreaking subscription services: Wi-Fi Assurance, Wired Assurance, WAN Assurance, AI-Driven Virtual Assistant, Premium Analytics, User Engagement, and Asset Visibility. Mist has an inline AI engine for unprecedented insight and automation. While the enterprise-grade Access Points combine Wi-Fi, BLE and IoT for amazing wireless experiences in a cost effective manner, Juniper EX Switches also deliver new mission critical experiences.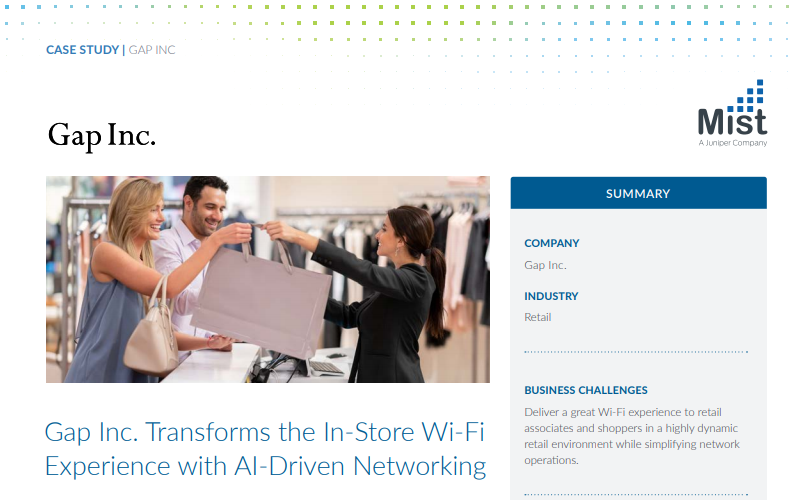 Increase Revenue and Customer Engagement with AI-driven Wireless
Gap Inc. Transforms the In-Store Wi-Fi Experience with AI-Driven Networking.
Read the Case Study