 Power over Ethernet.
Largest portfolio of PoE switches for SMBs.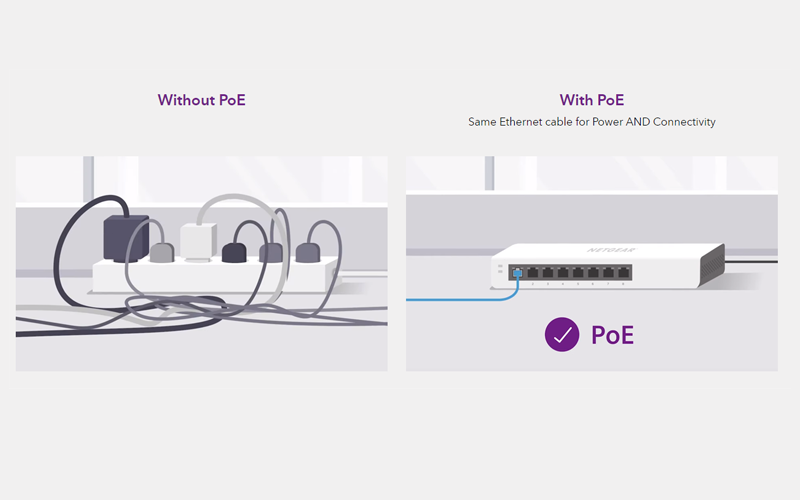 Let Power over Ethernet Change Your Business
Power over Ethernet (PoE) provides power and network connectivity for PoE-powered devices over a single network cable. It's a 2 in 1 solution, so you don't have to worry about placing your devices next to a power outlet. PoE devices range from wireless access points, IP cameras, VoIP phones, PoE LED lighting, PoE speakers to IoT doorbells and other IoT devices. These devices are powered and in some cases manageable by our PoE switches.
What PoE can do for your business
PoE makes installing or expanding a network much simpler and cheaper in buildings where it is too expensive or inconvenient to install new power lines. Using PoE lets you mount devices in places where it would be impractical to install power, such as drop ceilings.
PoE++(802.3bt)
PoE++ (bt) now effectively doubles the PoE+ power to the device by providing 60W (Type 3) or 90W (Type 4) of power. Ideal to power up devices such as LED lighting, PTZ cameras, high-power IP speakers and IoT devices.
Ultra90 PoE++ - from 8 to 40 ports of PoE++ from the M4250 series