Up to your neck in licensing contracts?

IT Optimisation & Governance isn't everyone's thing. But it is ours.
Solving your technology lifecycle challenges
A new approach to software and cloud is required that looks at the entire lifecycle – from acquisition through to management and evolution – and recognises that IT asset management impacts on processes that are owned by different parts of the organisation.
How do you crack the Software Lifecycle code?
Managing the software asset lifecycle efficiently has never been more important, or more complex. Our eBook dives into the challenges you face at each stage of the lifecycle and how a different approach can help you to gain visibility, optimise commercial contract terms, improve financials, remain compliant and enable change.​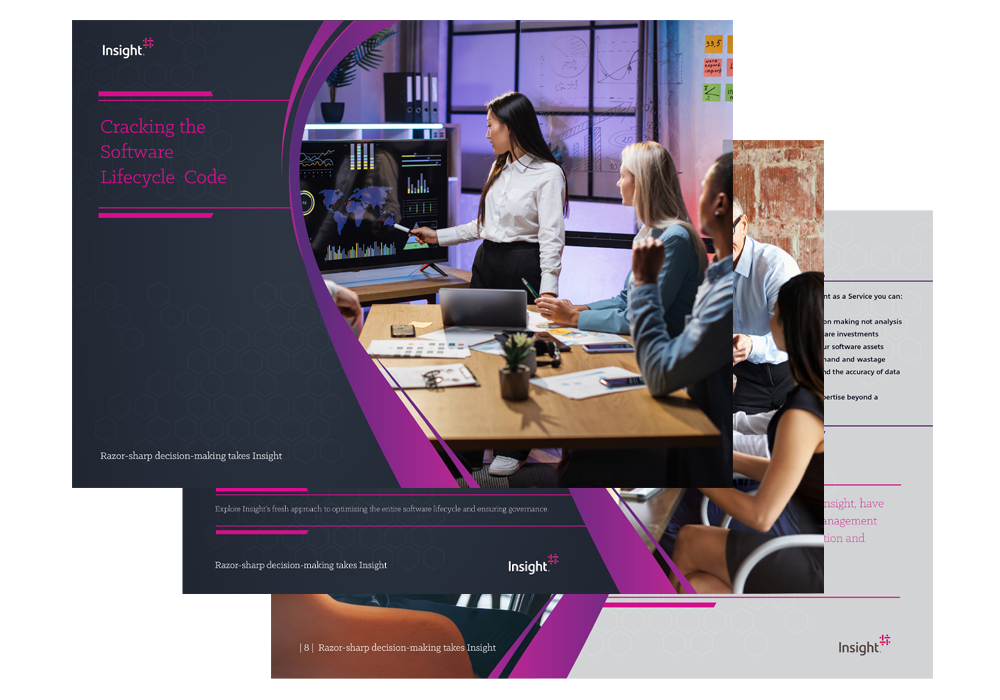 Accept the status quo or continuously optimise?
IT optimisation is a major investment for businesses and is increasingly becoming more strategic. The constant need to update or upgrade software can put a real strain on budgets and delay or restrict future digital initiatives for improving business efficiency and growth.
The biggest risk many face is unbudgeted spend particularly across the major strategic IT vendors.
Optimising your strategic IT vendor spend to better position future software and cloud technology adoptions can enable you to build a meaningful competitive edge that lasts.
Achieving better business outcomes takes Insight.
At Insight, we believe you shouldn't have to sacrifice maintaining operations over actively investing in future innovation. We help you achieve the optimum combination of cost, quality and support when acquiring, managing and evolving your technology.