Azure. Invent with purpose.
You're invited to participate in an intimate, interactive digital workshop experience from Microsoft Azure. As the world adapts to the realities of an increasingly connected workforce, it's important for your organisation to embrace an increased digital transformation. Azure Workshops are exclusive sessions designed to introduce you to and familiarise you with Microsoft Azure technologies and innovations.

Based on your organisation's needs, you'll dive into topics around Cloud-Native Apps, Azure Virtual Desktop, DevOps with GitHub and Azure Arc. Through a mix of learning and hands-on experiences, these cutting-edge workshops are designed to help you take purposeful steps to achieve your vision of greater agility as you adapt to ever-changing business needs.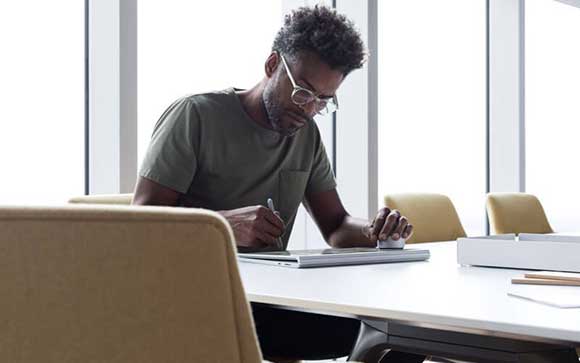 Why attend?
Build confidence in the cloud to see your company's visions through.
Develop essential skills to take advantage of all that Azure services have to offer.
Modernise your organisation's capabilities for today's changing work environment.
These workshops are being promoted and delivered in partnership with Microsoft.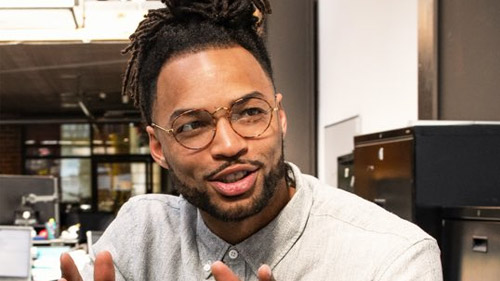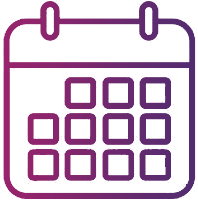 Upcoming Dates
Friday 17 March 2023 | Cloud Native Apps | Learn more & Register »
Friday 31 March 2023 | Azure Virtual Desktop | Learn more & Register »
Azure Virtual Desktop
A cohesive virtual desktop doesn't just keep your projects organised; it can help employees stay up to date on projects while they work remotely. The Azure Workshop: Azure Virtual Desktop (AVD) is designed to help you foster seamless collaboration through a virtual desktop experience.
Three key topics to be covered at the event:
Develop skills to design and implement virtual desktop structure on Azure
Become familiar with AVD and get real world insights to benchmark Intel's performance on AVD
Create your own AVD architecture and learn how to operationalise your virtual desktop in two hands-on labs.

Contact your Insight Account Manager today regarding resources that are available from Intel to support your migration to the cloud.
Cloud Native Apps
It's no secret where the future of application development lies. The Azure Immersion Workshop: Cloud Native Apps was meticulously curated to accelerate your understanding of Kubernetes, cloud-native apps, and the Microsoft Azure technologies that help make your job seamless. You'll begin with a whiteboard design session covering various mapping migration strategies and common obstacles to avoid, followed by a hands-on workshop designed to spur your cloud-native app transition, development, and implementation. Get ready to jump-start your digital transformation. ​​​​​​​​​​​​​​
Key topics to be covered at the event:
Learn the basics of Kubernetes and building cloud-native apps.
See how Microsoft technologies can help you build scalable and resilient modernised apps.
Experienced a hands-on lab to get you comfortable with cloud-native application development
Who should attend?
Cloud Architects, (IT Pros with architectural expertise)​​​​​​​
DevOps with GitHub
The Azure Workshop: DevOps with GitHub is a one-day hands-on workshop for TDM's and Developers who are responsible for implementing and operating on a code-to-cloud journey across the latest DevOps technologies and concepts necessary to improve productivity, developer velocity, and end user value. Learn how to build a resilient tool chain that will allow you to code, collaborate and ship from anywhere.
Key topics to be covered at the event:
Get hands-on experience with Azure DevOps and GitHub as a comprehensive solution for organisations of all sizes.
Learn how to optimise efficiency by modernising your DevOps.
Expand your knowledge of every aspect of DevOps, from initial planning to launch.
Who should attend?
IT Pros (Developers, Architects)
Azure Arc
Azure Arc is a bridge that extends the Azure platform so you can build applications and services with the flexibility to run across datacenters, edge, and multicloud environments. The Azure workshop: Azure Arc is designed to deep dive into migration, modernisation scenarios and tools to help you on your journey to cloud. By the end of this workshop, you will understand the benefits of adopting Azure Arc in your organisation.
Key topics to be covered at the event:
Real life experience with Azure Arc, with a focus on value, process and tools.
Learn how to extend Azure services to all resources, incl. cloud, on-prem and multi-cloud; and modernise infrastructure.
Enable customers to take a historic approach on their IT, app, and data estate and give them the confidence to move forward.
Who should attend?
IT Pros (Developers, Architects, DevOps engineers)

Disclaimer

Please be aware these are interactive sessions, and as such will be hosted on Microsoft Teams.

IMPORTANT: I understand that the Participant's image/likeness, name, and information shared by Participant during the Program may be viewable to the instructor and other participants via photo or live video during the class. I consent to my image, name and shared information being viewable.

Your contact details may be used for the purposes of follow up with relation to this event only and can be removed at any time upon request. Please note if you do not agree we are unfortunately unable to invite you to this workshop.

Note: Much of these workshops will cover presentations via slides using content using pages and demonstrations of topics and subject matter. All audience types and levels are welcome with their interest to view these portions of the workshop.

However, other parts of these workshops will involve working first hand on the technical software, services and tools such as using Powershell, system + software tools and browser controls in Azure cloud. These portions does assume a degree of technical familiarity and ease to follow printed /guided instructions, especially on Azure cloud and Powershell. To operate these tools, delegates will require a modern browser, such as Chrome, Edge(latest), Firefox, Opera or Safari, which has been recently updated.