Team collaboration without limits
Keep your team collaborating on a PC for remote work with high-definition connections. From WiFi 6 to optional 4G LTE Advanced3 employees stay connected and productive with this versatile 2-in-1 for business.
Secure, consistent connectivity with 4G
Built in eSIM4 or Nano SIM options mean the choice is yours to give your team a secure, stable connection anywhere, anytime.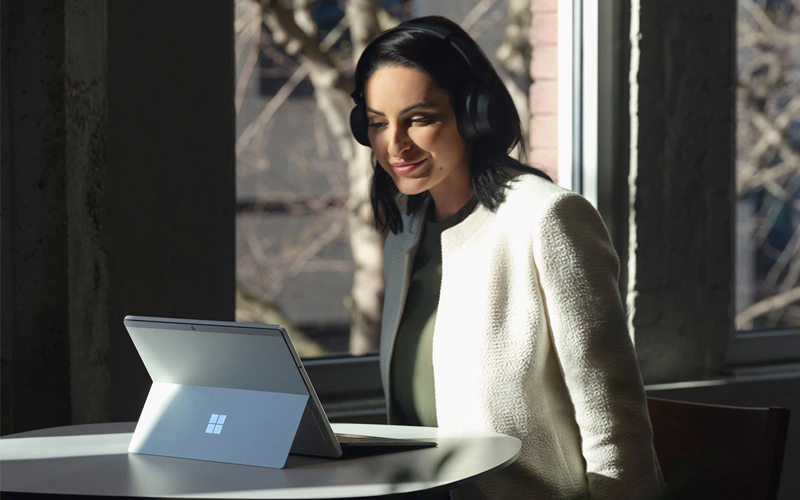 Connect with fast, reliable WiFi 6
WiFi 6 delivers better performance in congested areas.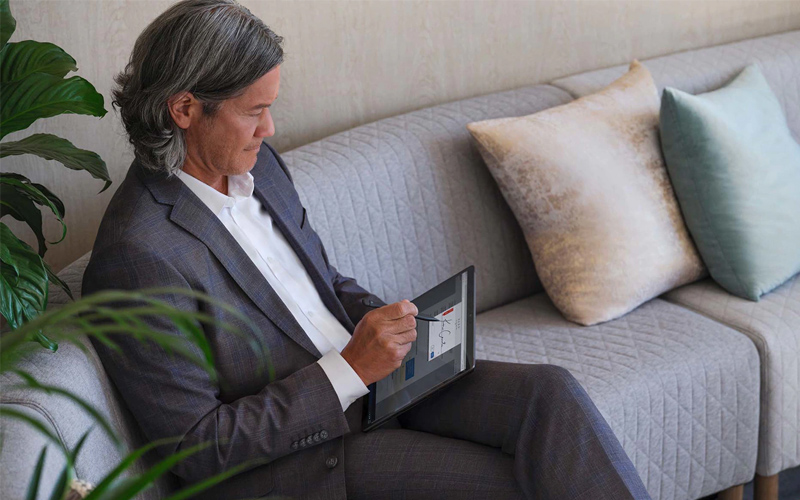 Stay connected in high definition
The built-in 5.0MP 1080p camera improves upon low-light performance, brightness and skin tone accuracy. Dual Studio Mics make sure your voice is crystal clear.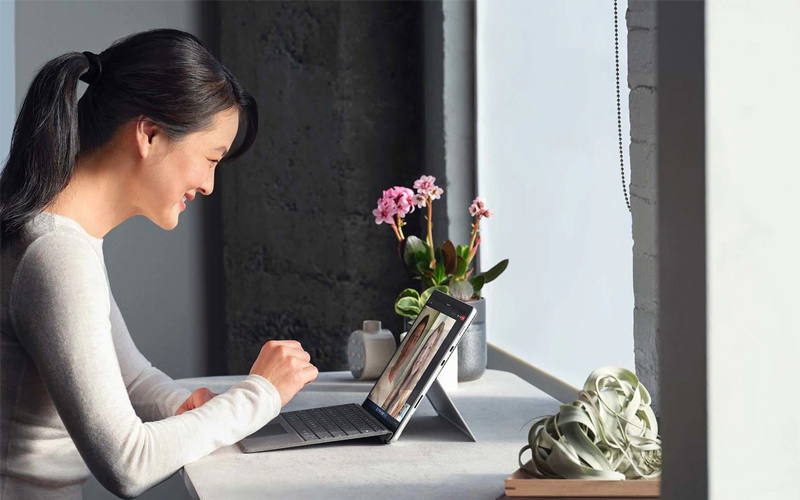 Capture, edit, share
Capture video footage in 4K, scan a document, or drop a photo into Microsoft Whiteboard1 and brainstorm in real-time with the 10MP rear-facing camera.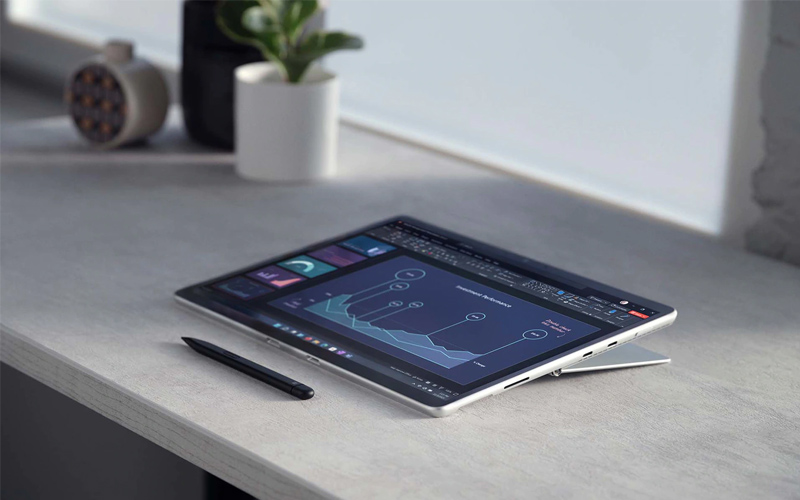 Biometric sign-in
Along with Windows Hello, Surface Pro SignatureKeyboard1 has Fingerprint ID for an additional biometric sign-in option on selected models.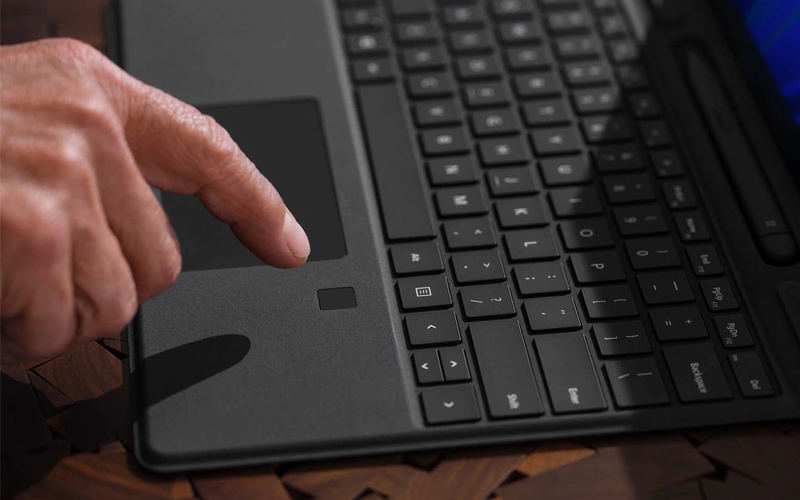 Put employees first
Discover how the relationship between IT, traditionally the gatekeepers of workplace technology, and employees is changing.
Best for business
Find compelling statistics from a host of surveyed employess across organisations. Hear what CIOs, IT teams, and end users say about the benefots of adopting new technologies in the workplace.
Digital workspace
Follow this defined approach that IT leaders across organisations are taking to make a digital workspace strategy successful.
Improve employee experiences
Read the conclusions from these case studies on how satisfie employees drive greater productivity and business results.