Azure VMware Solution
Effortlessly migrate and manage your VMware workloads with Azure.
Guide to Migrating VMware Horizon Cloud to Azure Virtual Desktop.
Help your customers invest in Azure VMware Solution to enhance their organisation's technology infrastructure. Azure Virtual Desktop provides an opportunity to modernise their VDI and simplify the delivery of VMware-hosted virtual desktops and apps.
By utilising VMware Horizon Cloud Service on Microsoft Azure, your customers can effectively manage and reduce costs associated with their VDI. Azure Virtual Desktop offers secure access with single sign-on, enabling desktop and app accessibility from any device, anytime, anywhere. Plus, Azure Virtual Desktop provides scalability and flexibility to meet the changing demands of your customers digital infrastructure.
By embracing the modernisation of VDI with VMware and Azure Virtual Desktop, you can optimise the value from your customers current VMware investments, whilst creating a secure and efficient workspace for their hybrid team.
Download this guide and find out how to:
Transform your workplace with secure remote solutions that offer the Windows 10 experience, accessible from anywhere.
Create a Horizon Cloud plan by outlining prerequisites and steps to deploy on Azure.
Use Azure to quickly deploy, test, and scale your app and desktop virtualisation with best practices.
Use Azure Advisor and VMware App Volumes to optimize post-deployment environment.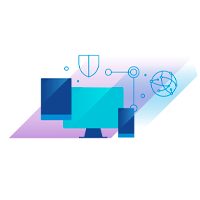 Manage both cloud and on-premises VMware Horizon environments easily with one solution.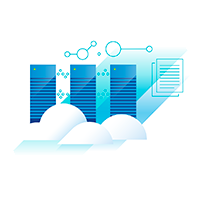 Advanced power management allows efficient use of resources, reducing costs.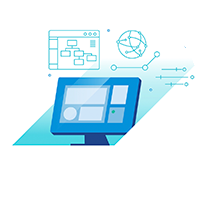 Horizon Cloud provides an optimised experience across the globe with its global service broker.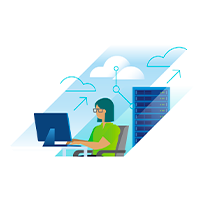 Remote protocols adjust to evolving network environments to optimise performance.
Futureproof your VDI Infrastructure with Azure
Make sure remote-work solutions are secure and up-to-date with a modern data centre and virtual desktop infrastructure (VDI).
Utilise the power of Azure and VMware Horizon to deliver virtual desktops and apps, no matter if infrastructure is on-premises or in the cloud. Enjoy the convenience of hybrid deployments tailored to specific needs, and optimise Horizon user experience with the help of VMware's global broker technology.
Centralise Management to Maximise Efficiency and Reduce Costs
VMware offers a unique, cost-effective licensing model that is perfect for any organisation, regardless of their environment. With this model you will be able to reduce management and infrastructure costs by utilising a centralised admin user interface and tooling, and only pay for what you use.
Additionally, you can benefit from the scale and cost savings of Azure Virtual Desktop with Windows 10 multi-session, an offering that is only available through Azure. With Insight and VMware, you can choose the right solution, and simplify IT the landscape while managing costs.
Offer a Familiar and Enjoyable Experience
Give end users a familiar experience by managing Azure and Azure Virtual Desktop deployment in their VMware Horizon Cloud Service on Microsoft Azure console.
With customisations and tooling, you can extend a streamlined digital workspace to all apps and use cases. Our advanced remote protocols are available on Windows, macOS, iOS, Android, Linux, and all thin clients, offering a full-featured client for each platform.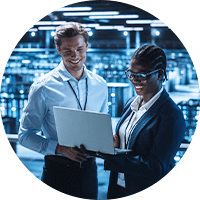 Keep your company data safe with cloud storage - no need for desktops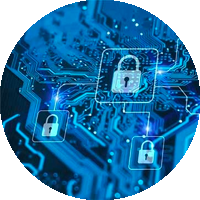 Azure security centre provides comprehensive security from endpoints to applications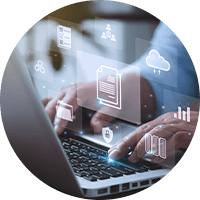 Enable RBAC to secure your Azure infrastructure and protect your resources
Hybrid work
With the help of VMware's managed Desktop as a Service (DaaS) platform, you can quickly and easily expand your desktop virtualisation capabilities while providing your users with the speed, flexibility and features they need to stay productive. Plus, you can enjoy these benefits whilst keeping costs low.
Hybrid Cloud
Hybrid environments and app colocation enable virtual desktops and applications to be delivered from optimal locations. All environments are managed from a single, easy to use interface, making it simpler to manage multiple locations.
Business Continuity
Agile cloud computing gives you the ability to quickly adapt to changing conditions, both planned and unexpected. This ensures your business can keep running, no matter what happens.
Billy Macdonald, Senior Director of DevOps
"By implementing VMware Horizon Cloud … we achieved what we had never been able to achieve at the bank—have our employees work from home as if they were in their offices."

Carlos Molinero, IT Manager
"By implementing VMware Horizon Cloud … we achieved what we had never been able to achieve at the bank—have our employees work from home as if they were in their offices."