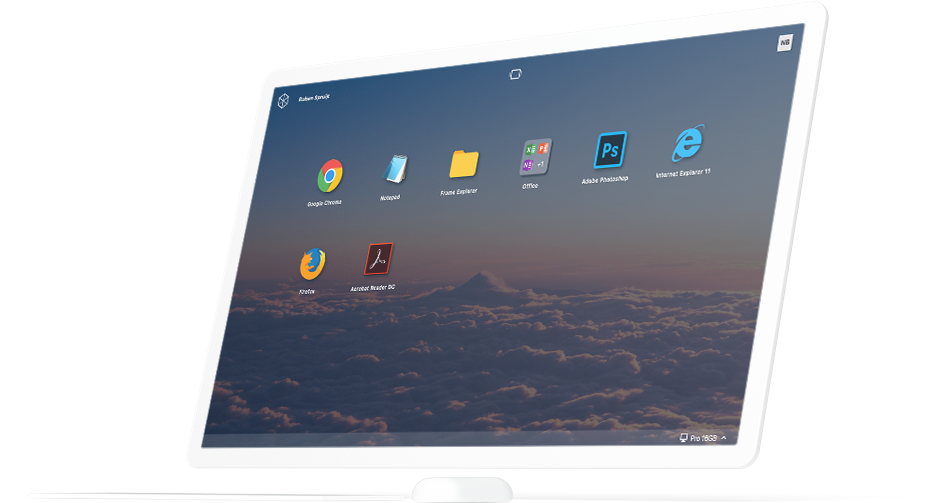 EUC Infrastructure
Traditional End User Computing (EUC) infrastructure isn't up to the challenge of providing a modern experience. Even worse, poorly designed implementations pose security, business continuity and disaster recovery risks. Up until now, EUC projects have been complex and slow, CapEx intensive, and unpredictable.
Nutanix solves the challenges of traditional virtual desktop and application implementations. Whether you decide to run your virtual desktops and apps in the cloud or in the data center, deploy end user applications up to 8x faster with Nutanix.
Why Run Virtual Desktops and Apps on Nutanix?

Scalable
Consistently great user-experience scaling from hundreds to thousands of end users plus 1-click infrastructure upgrades.
Reliable
Increase operations velocity, reduce deployment time by 61% and spend 2/3rd less time on management.
Secure
Prevent cyber threats and data theft by enabling access to company data without end user local access.
Solution Brief
These solutions enable your organization to quickly and safely deliver applications using a Software as a Service (SaaS) model, more easily support bring-your-own-device (BYOD) and choose-your-own-device (CYOD) initiatives, and increase security from end to end.