Cloud migration is a mission-critical move. Veritas safeguards seamless operations across physical, virtual, and cloud environments.
Find out how Veritas helps cut costs and save time while boosting efficiencies, wherever you are in your cloud journey.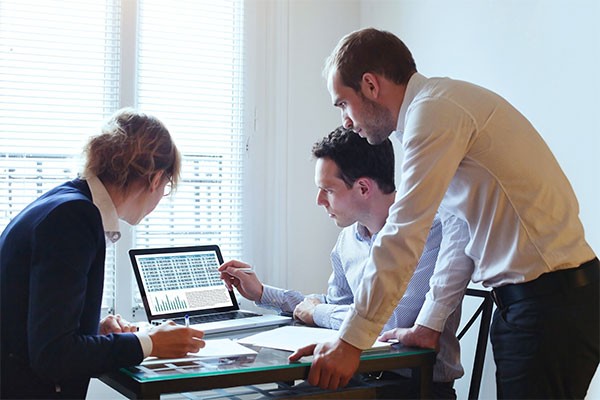 5 Crucial Steps to a Successful Hybrid Multicloud
Best practices for data management and protection.
Read the eBook
Truth in Cloud report
1,645 cloud architects reveal their challenges and successes in dealing with backup and data protection.
Access the Report

Power of Data Management Report
Multicloud Data Management Strategy that Fuels Digital Transformation.
Access the Report
Prepare
Ensure data and infrastructure compliance for the modern cloud.
Increased data growth and indiscriminate backups make the need for unified insights across all major storage, backup and virtual infrastructures in on-premises and multi-cloud environments vital. Streamline compliance and gain insight with these features:
Unified visibility and insights.
Centralised control.
Advanced analytics.
Minimised risk.
One dashboard for your entire core

Customise views of chargebacks | Backup compliance feature | Customise risk alerts
Migrate
Make your mission-critical move.
With the right data management solution, you can increase the availability of all applications, including mission-critical ones. Optimise your cloud workloads with these features:
Boost app performance and resiliency.
Schedule automated rehearsals.
Automate failover to the cloud.
Integrate hybrid infrastructures.
Optimise cloud workloads

Automate fail to cloud | Integrate hybrid infrastructures | Replicate at every level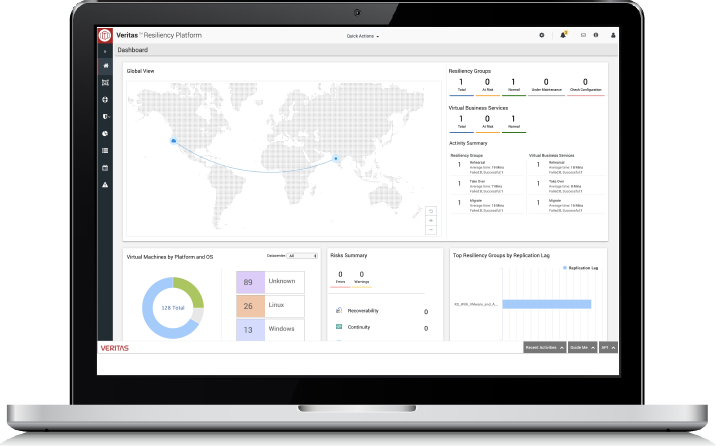 Boost app performance and app resiliency
Schedule automated rehearsals
Orchestrate test environments
Defy disasters and outages. Plan how to maintain business continuity – even in the multi-cloud.
Protect
Think your cloud data is protected? Prove it.
A startling 84 percent of cloud users believe data protection is the service provider's responsibility. They're wrong. Take the proper path to protect your data with one all-inclusive and intuitive interface that features:
Native protection.
All-inclusive backups 24/7.
APIs that simplify tasks.
Agentless protection.
One all-inclusive and intuitive interface

Workload classification | Hyper-intelligent compliance | Agentless protection
Veritas Named One of 20 Coolest Cloud Storage Vendors of 2020

"Data protection pioneer Veritas has become a market leader with a strong focus on cloud-based data protection and data management. Veritas last year expanded its Azure, VMware and Google cloud data protection and acquired analytics technology company APTARE."
-Joseph F. Kovar, Senior Editor and Reporter, CRN