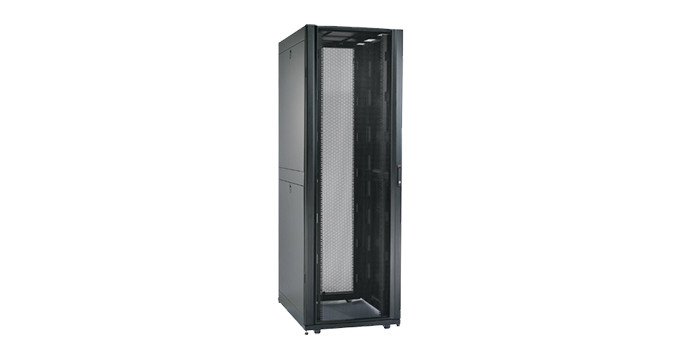 Rack enclosures. The crucial piece of every server room.
Addressing the current market trends, the NetShelter SX rack enclosure can mount a mix of different equipment and support high-capacity cable management in an efficient, flexible design.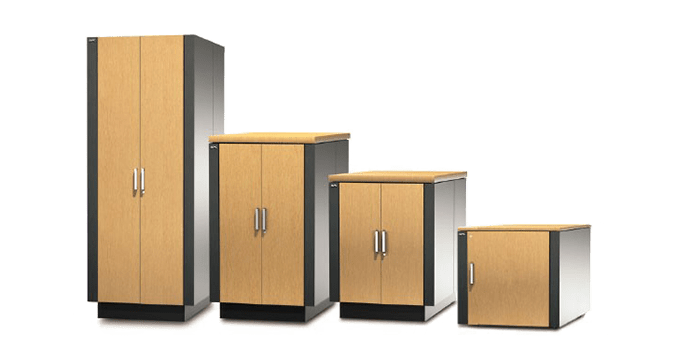 Solution for deploying IT in non-dedicated spaces
Designed for branch offices, small offices and any non-IT space where there isn't the room, the time or the budget to build a dedicated IT zone - the NetShelter CX server enclosure is an ultra-portable, secure, economic, plug-and-play IT solution. You simply roll it in to the open office, put your equipment inside, plug it in and close the doors.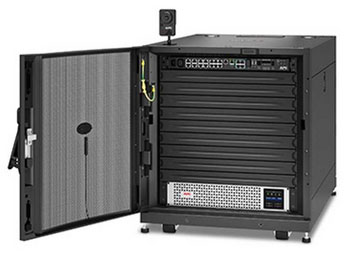 S Series for IT environments
EcoStruxure Micro Data Centre S-Series are ideal for controlled environments, such as server rooms or network closets.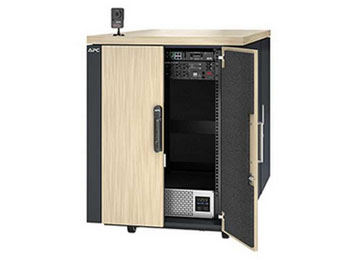 C-Series for Commercial Environments
EcoStruxure Micro Data Centre C-Series are ideal for semi-controlled environments and include options like fan ventilation, air filtration, and soundproofing.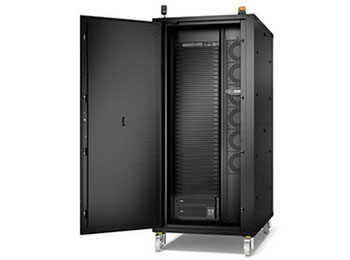 R-Series for Rugged Environments
EcoStruxure Micro Data Centre R-Series are ideal for harsh, uncontrolled environments where dust, moisture, temperature, and exposure vary widely.
APC Easy Racks
From APC comes reliable, affordable, and easy to use series of racks and accessories from a trusted brand.
Download the brochure to find out more
APC Easy Rack Brochure
Download Brochure to find out more
EcoStruxure Micro Data Centre
Micro data centres help IT professionals install and manage edge networking and computing simply, reliably, and predictably by combining power, cooling, physical security, and management software and services into prepackaged rack solutions that can be deployed globally in any environment.
Replace an IT room with a micro data centre

We bridge the gap of traditionally separate worlds of OT & IT with Micro Data Centre solutions that meet challenges at the edge and deliver a unified IoT architecture.
Choose from a wide range of enclosures for traditional IT spaces, harsh or industrial areas, and office or commercial spaces.
Additional resources for APC