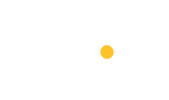 A flexible workstation designed for comfort
Create a comfortable and productive workspace with monitor, TV and tablet mounts from StarTech.com.
Arm your workstation for productivity and comfort
StarTech.com offers a wide range of ergonomic solutions designed to help you create a comfortable, flexible, and ergonomics work space. By adding the right accessories and furniture to your work area, you can free up your desk space, adjust your monitors, and get moving at your workstation so that you can work in comfort and increase productivity.
Easily connect to external monitors for increased productivity, or quickly connect to any projector to ensure your next presentation goes smoothly.
Ceiling Mounts
For areas with limited wall and floor space, ceiling TV mounts offer a sleek, space saving solution. Many will be height adjustable to allow users to display the TV from their preferred height/distance from the ceiling. They also feature many of the same motions available for TV mounts, including options for a fixed, tilting and swiveling solution.
Desk-mount dual monitor arm
Improve comfort, increase productivity and save desk space by customising your monitors to fit your workstation and viewing needs.
Adding additional monitors to a single computer gives you the additional screen space you need to simplify multitasking and maximise your productivity.