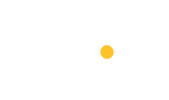 Manage and expand your network
StarTech.com manufactures a broad range of networking accessories for business of all sizes to help you meet your networking needs.
A reliable network backbone is crucial to your business
StarTech.com's CAT6 cables with ELT verification and a full selection of colours and lengths give reliable Gigabit performance. The rack solutions can fit all of your equipment, including unique sizes in limited spaces. Shelving and functional accessories keep your server racks secure, organized, and well-ventilated. Finally, KVM consoles, switches, and extenders maintain control of your local and remote servers.
StarTech.com's equipment meets or exceeds industry standards, it backed by comprehensive warranties and support, and is compatible with leading brands and universal specifications.