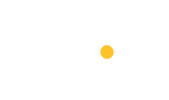 Your Devices. Our Docks: A Perfect Match
From best-in-class to on-the-go performance, StarTech.com offers the most comprehensive selection of laptop docking stations.
StarTech.com docking stations
StarTech.com's docking stations come in three different categories: specialty, essential, and professional. The specialty docks are for the user with unique needs, such as requiring three monitors or a workstations with two laptops. The essential docks offer all the necessary ports for connections at a multi-user workstations. Finally, the professional docks are for the user that needs to turn a laptop in a full, modern workstation to maximise productivity. All of StarTech.com's docks are universal, so you can use them with almost any make or model of laptop and many tablets.